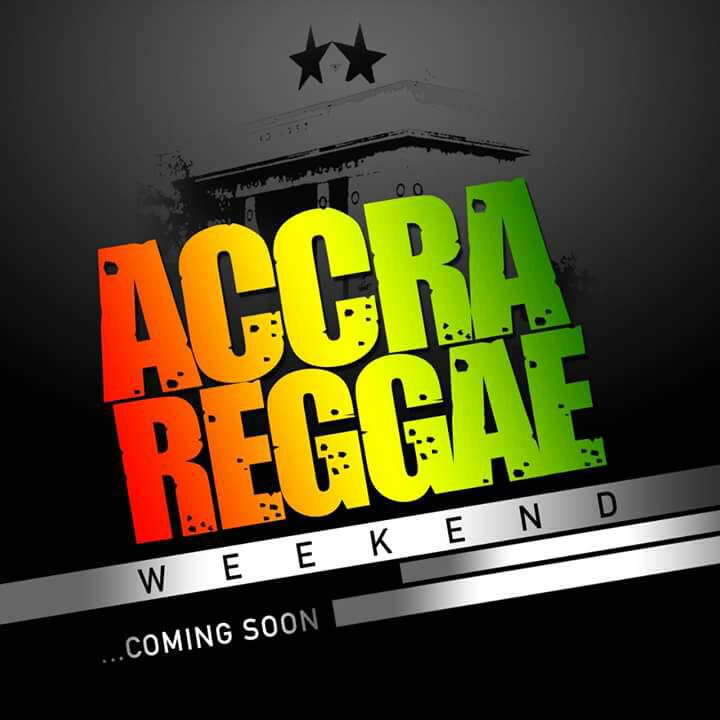 If there ever was one entity to do the natural 'patriotic' duty of putting the genre of reggae music on its deserved pedestal, it more likely than not would be either the Ministry of Culture or that of Tourism. For, until recently when Shatta Wale reinvented himself, blazing a historic trail that has ushered in Stonebuoy and the like, roots reggae was the main vehicle for contemporary Ghanaian highlife and gospel music.
Not this time. The elevation of the art form has not come from the expected quarters; the initiative has come from a collaboration between MUSIGA, 4Syte-TV and Roots Addiction at the behest of none other than original dancehall artist-turned roots crooner and TV/Radio personality Kwasi Nyarko Ofei aka Mr. Root Eye, Director of the Reggae Department of MUSIGA.
Together, these three entities are set to rekindle the dimming light that Rastafari has bequeathed the world. MUSIGA, 4Syte-TV and Roots Addiction are launching a musical and social roots movement called "Accra Reggae Weekend" on Friday July 28, 2017 at the 4Syte-TV Mansion at East Legon 6pm. This occasion will provide the backdrop against which players of instruments, promoters, brand advertisers, music industry Execs, the general public and other stakeholders will meet to witness the birth of a phenomenon long overdue.
The revival initiative "Accra Reggae Weekend" will be a regular circuit that stirs up music from the genre's vault performed live by Ghanaian reggae artistes, both home and abroad wiith spiritual and socially conscious lyrics.
This is great news because the five-day five-venue monthly revival of traditional roots reggae will bring back the much missed ingredients of love, oneness, optimism, truth-seeking, and the positivity of a movement that may be losing its sheen.
The Mirror met with the brain behind "Accra Reggae Weekend" Kwasi Nyarko Ofei aka Mr. Root Eye for more light on his initiative. Following, excerpts from the interview:
Mirror: What started this?
Kwasi Nyarko Ofei: Well, the idea is to keep reggae music LIVE in regular venues. We need to establish a vibrant reggae scene in Ghana outside the traditional scenes at the beaches. There are so many wonderful acts and up-and-coming talent that music lovers never get to see because they are not exposed in mainstream venues.
Mirror: How do you plan to fund this?
Kwasi Nyarko Ofei: We have no funding at this moment, but the artistes, venue owners, media, and event organizations have come together to work together and split proceeds in percentages.
Mirror: What is the format of the "Accra Reggae Weekend"?
Kwasi Nyarko Ofei: Every last week of the month – from Wednesday through Sunday – five venues in Accra will host in turn three artistes supported by a live band. All events will be filmed for content for a new program on 4Syte-TV called 'Drum N Bass'.
Mirror: And how long will this run?
Kwasi Nyarko Ofei: Indefinitely. We will only look at stopping when individual reggae artistes are able to hold their own and headline massive concerts. At that point we will say we are doing well.
Mirror: What venues are participating?
Kwasi Nyarko Ofei: As we speak, we are using traditionally non-reggae venues such as the Bermuda Bar – Abelenkpe, Champs Sports Bar – Paloma, The Republic Bar – off Oxford Street, Osu, Root & Soul – Dansoman Estates, and the Piano Bar – Teshie Nungua Estates. All in Accra for now. In future, we will extend it to other cities.
Mirror: And the acts?
Kwasi Nyarko Ofei: Countless. We are featuring the best. We have Knii Lante, Oga Chux, Sammy Nukpese, Culture Levi, Kojo Kombolo, Paapa Wastik, Osagyefo, Iwan, Ras Kuuku, JahWi, and many more. They will be supported by Rainbow Generation, Big Hills Band and Protégé and others.
Mirror: You're not performing?
Kwasi Nyarko Ofei: Of course I am.
Mirror: Seriously speaking though, what do you see as the future of reggae in Ghana? Isn't it dead already?
Kwasi Nyarko Ofei: Far from that. Reggae is thriving. Remember, traditionally, reggae music defends the message of peace, oneness and unity. It challenges evil, and preaches love and uprightness. It is needed now more than ever with the increasing moral decadence among our youth and corruption in high places. It may be fading, but reggae's influence can still be heard in the mainstream.
Listen to highlife music. Amakye Dede. Listen to Ghanaian gospel music. It's mostly reggae. The problem is that the genre is not being packaged well to sell its products. It's a branding problem.
Mirror: How would you measure the success of "Accra Reggae Weekend"?
Kwasi Nyarko Ofei: Easy. When we manage to give regular jobs to players of instruments, increase the smile on people's faces, and pack our stadiums with homegrown talent headlining, we will know we have arrived.
By Nana S. Achampong