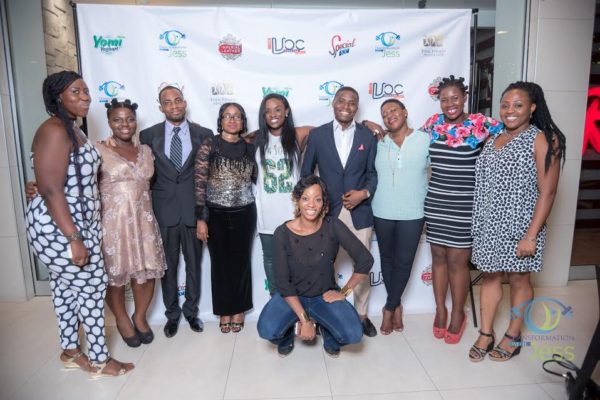 Season one of Ghana's 1st weight loss reality TV Show ended on Saturday the 4Th of February 2017 with a cocktail party to announce 25-year-old journalist, Philip NiiLarteyas winner of the competition. He walked away 25.1kgs (55Lbs) lighter and GH¢5,000 richer! He also won one year free gym membership from Total Fitness Centre, a multipurpose gym located in the A&C Mall in Accra.Friends and family of the contestants witnessed the final ceremony. Beaming with pride Jessica revealed that the top 5 contestants lost a total of 114.3kgs while those who had been evicted lost 42.7kgs  cumulatively.
Check Out : Yaa Pono – My Case (Feat. Stonebwoy) (Prod. by Hype Lyrix)
Transformation With Jess is a weight loss reality TV show produced by 'The Voice Ova Company', that seeks to showcase the benefits of healthy food choices, fitness and exercise through fun workouts and personal coaching from broadcaster Jessica Opare –Saforo, who's personal weight loss journey began in September 2014.  Late last year, Jessica embarked on a quest to discover her first 10 clients who were willing a desperate enough to want to lose weight. She auditioned over 50 willing participants and ended up with ApollineWoenaAttipoe, Mercy Adzayi, AdzoTsekpo, Philip NiiLartey, Hyujose Jenkins, Felicia Ashaley, Rabiatu Margaret, Anita Owusu, Dorcas Ofori and Barbara Zipporah Ayiku.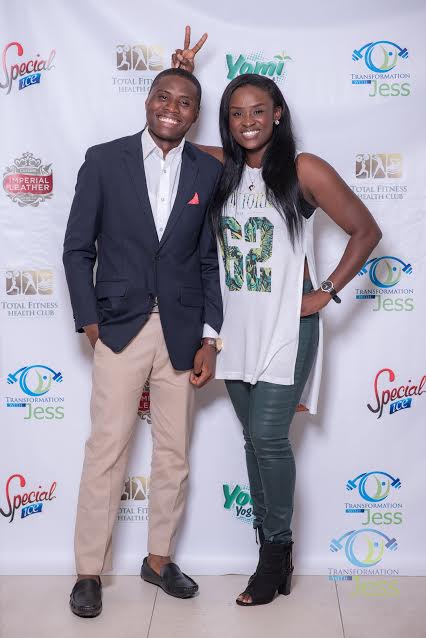 Each episode pushed contestants to the limit with a wide variety of fun workouts and new refreshing ways to approach the weight loss challenge. Although Transformation With Jess started with 10 contestants, only 5 made it into the finale. 'In us much as the focus of the show encourages a complete lifestyle overhaul, it also remains a competition. This competition has one ultimate winner' Jessica said. She quickly added that, 'although the five contestants were eliminated, they still had access to the gym until the very end of the season. They were also given two chances to come back into the competition provided they could challenge a contestant in the bottom 3 weekly'.Before active sessions begun, the contestants were made to undergo a medical examination at Omni Media Clinic in Dzorwulu to ascertain their overall health and were also closely monitored during the entire season by Dr. Marc Dzradosi.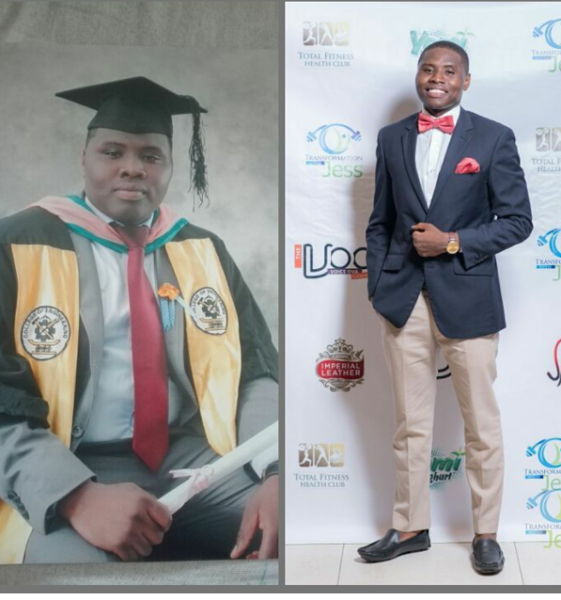 Transformation With Jess aired for 13 weeks on GhOne TV and is proof that people can lose weight organically, with discipline, new eating habits and exercise. 'If you painstakingly learn the rudiments of weight loss it becomes a lifestyle and hence the probability ofyou gaining all the weight back is minimized' Jessica said.
When asked about when to expect season 2, Jessica said she was currently working on the audition dates. 'Interested men and women with a zeal to lose weight should continue to follow my fitness account 'Transformation With Jess' on Facebook and '@transformwithJ' on Instagram & Twitter'. ' I would definitely like to see more men enrol  in Season 2', she said.
Transformation with Jesswas sponsored by Yomi Yoghurt, Total Fitness Centre, Imperial Leather, Special Ice Mineral Water and supported by Omni Media Clinic and GHOne TV .