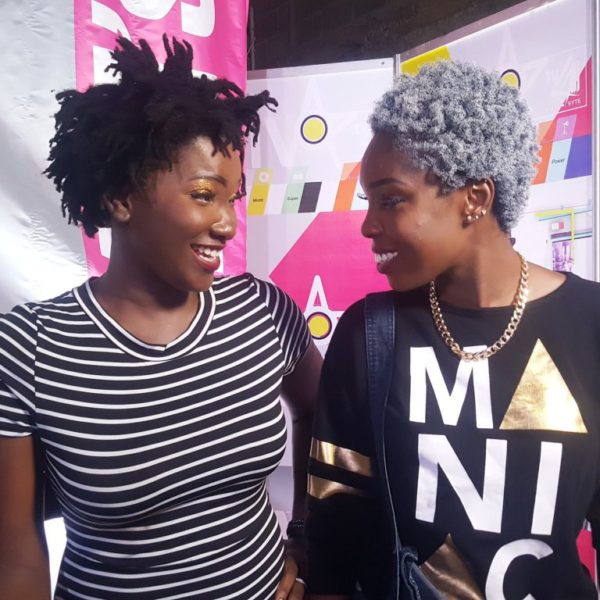 The Official Launch of the 8th annual 4syte Music Video Awards 2016 took place on Friday night, hosted by Eddy Blay, BlackBoy, Jay Foley, Ms Wendy Tay and Ogee The MC. It was a big night for Stonebwoy, who got 9 nominations including Best Male, Best Directing, Best Reggae/Dancehall, and Best Video.
Check Out : 1 CeDi – King Agorkorli (Remix) (Feat. Teephlow, Gemini & Torgbe)
VVIP was close behind with 8 nominations, while Shatta Wale gained 6. Edem and Dr Cryme received 5 nomination while D-Black, EL, Bisa Kdei had 4 nominations each.
Newcomers Feli Nuna and Ebony secured nominations in the Best Discovery and Best Female categories while Medikal got nominated in Best Hiphop and Best Discovery of the year category.
The main 4syte Music Video Awards 2016 ceremony comes off on November 19 at the Accra International Conference Centre.
Here is the full list of nominees:
BEST COLLABORATION
Akwaboah ft. Ice Prince – I Do Love you
Guru ft. Singlet – Samba
Jupitar ft. Patoranking – Enemies Rmx
Trigmatic ft. Stonebwoy – Gbedu
Keche ft. Edem – Monica
VVIP ft. Samini – Dogo Yaro
Dr Cryme ft. Sarkodie – Koko Sakora
Eugy ft. Mr Eazi – Dance For Me
Criss Waddle ft. Stonebwoy – Bie Gya
Stonebwoy ft. Kranium – Talk To Me
BEST GROUP VIDEO
VVIP – Alhaji
Keche – Monica
Ruff n Smooth – Shabba
4×4 – Tantalizing
C2C – Property
Footprintz – Tell Me Something
BEST REGGAE/DANCEHALL VIDEO
Episode – Ghetto Anthem
Rudebwoy Ranking – Dont Cry
Stonebwoy – People Dey
Shatta Wale – Kakai
Samini – Bubble It
Jupitar ft. Patoranking – Enemies Rmx
Eazzy ft. Stonebwoy – Na Na
BEST STORY LINE VIDEO
Shatta Wale – Kakai
Stonebwoy – Mightylele
Dark Suburb – Igo Be
Jayso ft. Sarkodie – Little Monsters
Okyeame Kwame – Small Small
Trigmatic – Gye Nyame
MOST POPULAR VIDEO
Shatta Wale – Chop Kiss
Stonebwoy – Mightylele
Criss Waddle – Bie Gya
VVIP – Dogo Yaro
EL – Koko
Joey B – You x Me
Atom – Ye Wo Krom
Dr Cryme – Koko Sakaro
BEST DIRECTED VIDEO
Edem – Nyedzilo
VVIP – Dogo Yaro
Stonebwoy – Mightylele
Guru – Samba
Criss Waddle – Bie Gya
Mz Vee – Hold Me Now
Itz Tiffany – Give Them
M.anifest – Wani Aba
Shatta Wale – Kakai
Bisa Kdei – Semina
BEST CHOREOGRAPHY
Eugy x Mr Eazi – Dance For Me
Edem – Nyedzilo
Tiffany – Give Them
VVIP – Dogo Yaro
Eazzy – Kpakposhito
4×4 – Atongo
Ruff n Smooth – Shabba
Guru – Samba
BEST HIPLIFE VIDEO
Guru – Samba
Okyeame Kwame – Hallelujah
Keche – Monica
4×4 – Aunty Dede
Ruff n Smooth – Shabba
Dr Cryme – Koko Sakora
D Black – Kotomoshi
BEST EDITED VIDEO
Edem – Nyedzilo
Guru – Samba
VVIP – Dogo Yaro
Stonebwoy – Mightylele
Okyeame Kwame – Small Small
Kwaw Kese – Rough
BEST PHOTOGRAPHY VIDEO
Edem – Nyedzilo
D Black – Kotomoshi
Bisa Kdei – Semina
Adina Th3mbi – Coastal Vibes
Dr Cryme – Koko Sakora
Stonebwoy – Talk To Me
VVIP – Dogo Yaro
BEST MALE VIDEO
EL – Koko
Dblack – Kotomoshi
Stonebwoy – Mightylele
Shatta Wale – Chop Kiss
Joey B – You x Me
Bisa Kdei – Jwe
BEST SPECIAL EFFECTS
Edem – Nyedzilo
M.anifest – Wani Aba
Tinny – Who's the Best Rapper
Feli Nuna – I like Am
4×4 – Atongo
Jayso – Little Monsters
BEST DISCOVERY VIDEO
Medikal – Anthem
Petrah – Baby
Ebony – Kupe
Feli Nuna – I Like Am
LJ – Bow Tie
OB – I Dey Like Am
BEST HILIFE VIDEO
Akwaboah – I Do Love You
Becca – Beshiwo
Bisa Kdei – Semina
Kwabena Kwabena – Tuamuda
Sarkodie – Bra
Just Ice – Hope and Pray
Nana Boroo – Kotofa
BEST FEMALE
Becca – Hwe
Itz Tiffany – Give Them
Ebony – Kupe
Mz Vee – Hold Me Now
Eazzy – Na Na
Sister Deborah – Ghana Jollof
Feli Nuna – I Like Am
BEST HIPHOP VIDEO
Sarkodie – Bossy
Medikal – Anthem
Dr Cryme – Rise
Pappy Kojo – Awoa
EL – Portay Dey Bee
Omar Sterling – Bob Marley
Gemini – Gangster Die
Tinny – Who's the Best Rapper
BEST AFRICAN ACT
Wizkid – Baba Nla
Tekno – Duro
Diamond Platnumz – Kidogo
Patoranking – No Kissing Baby
AKA – Make Me Sing
Mr Eazi – Skin Tight
Phyno – Fada Fada
MOST INFLUENTIAL ARTIST
Sarkodie
D-Black
Shatta Wale
Wiyaala
EL
M.anifest
Stonebwoy
VVIP