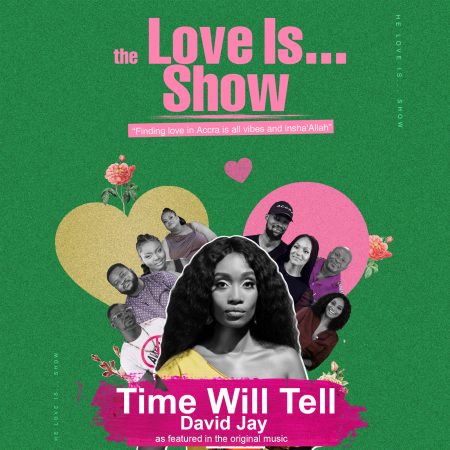 The Love Is…Show is a vox-pop reality show that explores dating and relationships in Accra, Ghana. In this season, Agnes shares her dating experiences since moving to Accra, beginning with the revelation of her recent finding: that she had been dating a married man. She enlists her friends (Kwaku T, Cecelilia Anno-Barneih, Kwab Asamoah, Fiona Asiedu , Joey Chase, Talibah Aquil, Lipsey Williams, and Muntari Mohammed) on this journey to also share their experience of dating and relationships in Accra. Throughout season two, the viewer is taken on a journey detailing the beginning of courtship, dating during and post Covid, dangers of online dating, sex, infidelity, breakup to makeup, and healing post breakup. This season introduces two new components into The Love Is… franchise, a podcast and theme song.
The Love Is…Podcast is dedicated to sharing audio stories on love, dating, and relationships from Africans on the continent and those within the diaspora.
The theme song of the show, "Time Will Tell", is an ode to old school R&B. It describes what happens in relationships when the communication isn't healthy, and the expectations and focus is on what the relationship could be, instead of living fully in the present. This song was written and performed by Danish and Gambian musician, David Jay and produced by Ghanaian music producer, LegenDery 2K.
https://www.youtube.com/@theincpresents
The podcast is available on all your favorite platforms including Spotify, Apple Podcasts, and Iheartradio Podcasts.
The song "Time Will Tell " can be streamed and purchased on all your favorite platforms including Spotify, Apple Music, and Tidal.