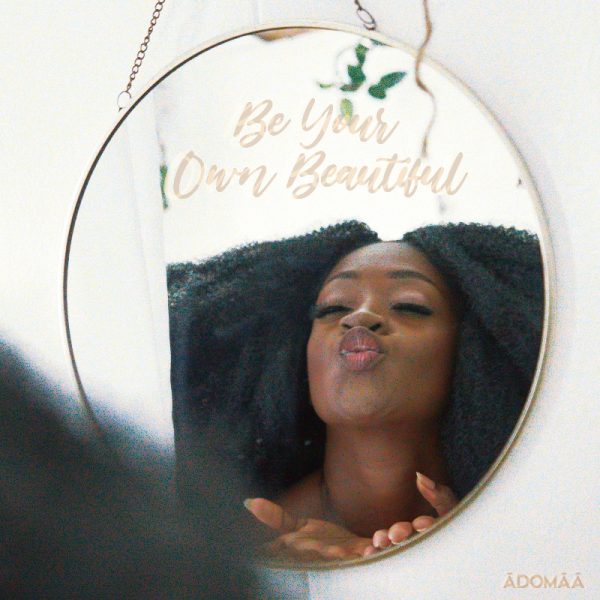 Afro-jazz artist Adomaa is marking her 31st birthday in a special way, with the release of visuals for her self-love themed, folk-highlife anthem, 'Be Your Own Beautiful.' The song is off her compilation project 'Barely Adomaa,' a collection of older songs that had previously not received a wide release, but which the singer decided to put out for fans earlier this year.
The colourful video is a wonderful celebration by black women of their beauty in its various forms, paying homage to the diverse ways black hair in particular can be gorgeously presented. For centuries, black women have consistently been left out of the ideal construction of beauty, and black natural hair, demonised. This video joins other works of art from the continent in rewriting the narrative of what beauty is for a black woman. Black is not defined by what the west tells us: we are our own beautiful.
The video is directed by Henry Desouza Nelson, and sees notable appearances from effervescent Nigerian influencer The Odditty, poet and writer Poetra Asantewa, afro-soul artist Maayaa, media personality Apiorkor Abbey-Ashong and a host of incredible women reveling in the confidence that comes with loving their hair. The fantastic variety of hairstyles they sport is by kind courtesy of Twists and Locs Salon, an establishment that has long championed the cause of natural hair in Ghana.
As Adomaa celebrates her 31st, her wish is for us all to embrace our blackness in all its richness, and in this specific case, be absolutely unapologetic about our love for our incredible hair! Be YOUR own beautiful! Find the link to the video below:
For further updates and information kindly visit the social media pages of Adomaa (Facebook – Adomaa, Twitter & Instagram – @adomaa_music)