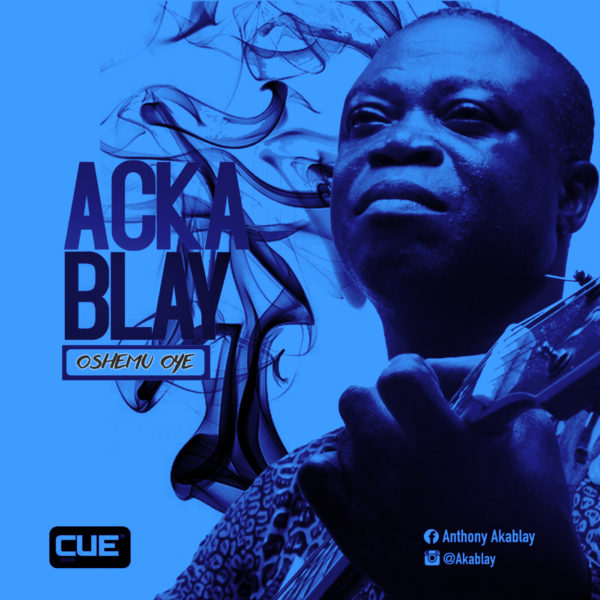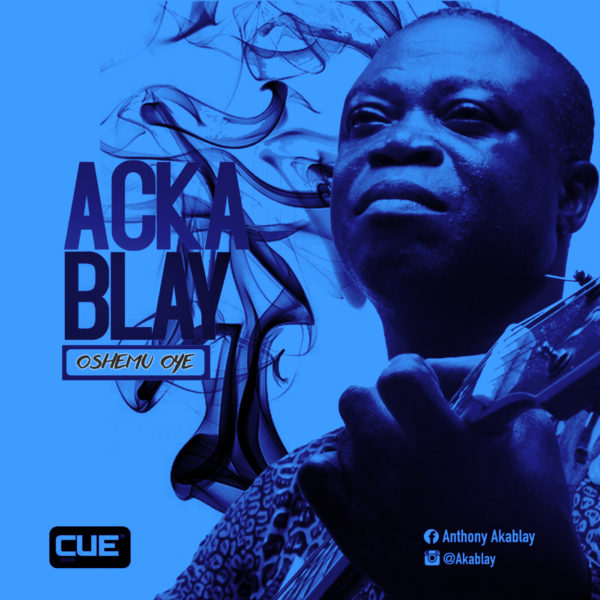 Oshemu Oye" which in the Ghanaian dialect of Twi/Fante means "If It's In, It's Good", is the
newest BANGER by the legendary AKABLAY.
After his previous hit song "Take Away", Akablay is back with a BANG on this one. Combining
intelligent song composition, with his ever great silky smooth and awesome guitar licks and riffs, mind blowing and controversial word play, and blessed with the production prowess of super producer and sound engineer, Peeweezle of CUE Musik, "Oshemu Oye" is definitely one for the books.
This song is a remake of the original track, "Oshemu Oyie" off his current Album, Edoke,
originally composed by Akablay and played with the ever vibrant ABIZA Band.
While some may have a different concept to this song, Akablay embeds a deeper meaning to the song as he cries a wake-up call to all Ghanaians to come together as one, to get involved in helping build a better nation.
Is this the most controversial song yet recorded by Akablay? Well let's find out your thoughts about the song.
Download, Like, Share and Comment
Aka Blay – Oshemu Ah Oye (Prod by Peewezel) [DOWNLOAD]
"Oshemu Oye" is available on all major streaming and digital platforms including Youtube,
Itunes, Spotify, Deezer, Apple music, etc