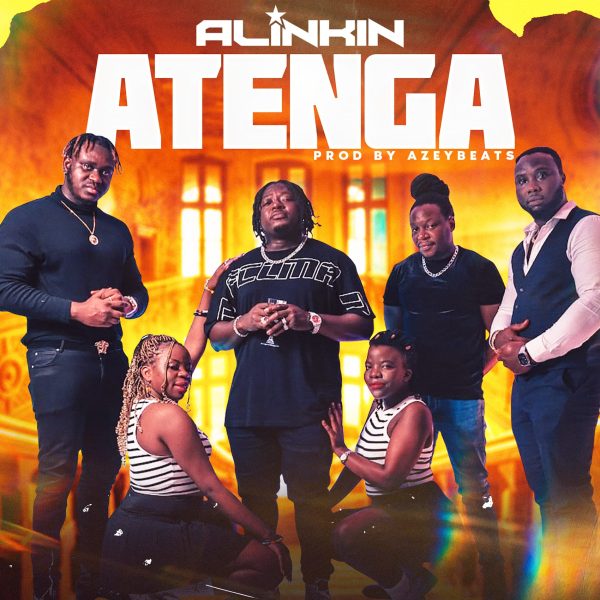 Ghanaian-UK based recording and performing artiste, Alinkin, is gearing up to captivate music enthusiasts with his latest creation – a fusion of Afrobeat and Amapiano titled 'Atenga'. The award-winning musician, entertainer, and record producer has set the stage for a much-anticipated release on the 20th of October 2023, with production credits going to the talented Azeybeats.
Alinkin, whose musical journey has been marked by a unique blend of cultural influences and diverse musical styles, is poised to showcase his exceptional artistry once again. This forthcoming song, 'Atenga', promises to be a testament to his versatility and creativity.
Atenga' is anticipated to be a musical masterpiece that pushes the boundaries of genre, combining the infectious rhythms of Afrobeat with the groove-inducing vibes of Amapiano. The fusion of these two distinct styles is bound to result in a track that is both invigorating and irresistible to dance to. Alinkin's ability to bridge the gap between these genres is a testament to his deep understanding of music and his commitment to artistic exploration
Moreover, Alinkin's collaboration with Azeybeats, a well-regarded producer known for his innovative approach to music production, adds another layer of excitement to 'Atenga'.
The release of 'Atenga' on the 20th of October 2023 is eagerly awaited by music lovers and industry insiders alike. It is a moment that promises to be a milestone in Alinkin's career, and fans are already counting down the days until they can experience this exciting new track.
As Alinkin continues to push the boundaries of Afrobeat and Amapiano, 'Atenga' is sure to make waves, resonating with audiences across the globe. This fusion of cultures and genres represents a new chapter in Alinkin's artistic journey, and it's bound to be a chapter worth remembering.
Stay tuned for the release of 'Atenga' on October 20, 2023, and get ready to immerse yourself in a musical adventure like no other, courtesy of the multifaceted talent, Alinkin.