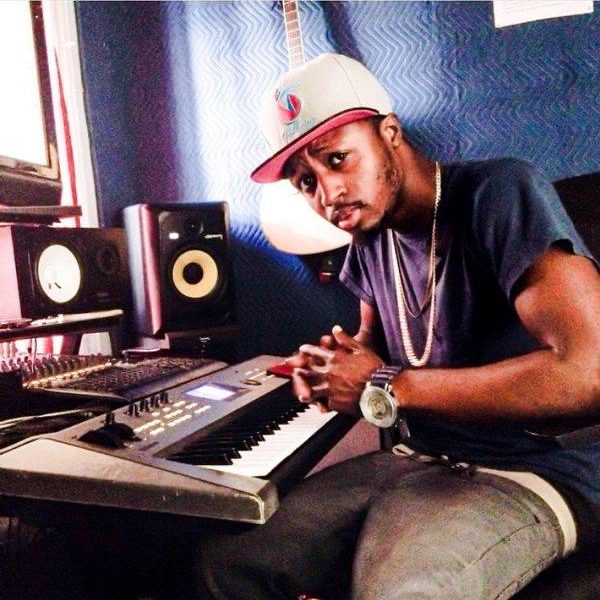 Emmanuel Bartels, know by the stage name Pee GH , is a Ghanaian music producer and sound engineer, who was born in Obuasi , located in the Ashanti Region, Ghana . He currently resides in Newark, New Jersey.
PEE-On-The-Beat is responsible for several hit songs including 'Koko' and 'Too Much Money' by E.L.
EARLY LIFE
Music has always been part of Pee GH 's life and he knows he was born with it . He started exploring his musical talent around age 7 and would make beats with almost any object he laid hands on including buckets and sticks and would record on a cassette tape.
From making beats to mixing and mastering records, one thing that amazed people about Pee GH is the fact that , he made impressive beats that sounded pleasant to the ears, even though he couldn't play any instruments until recently.
Check Out : Reggie Rockstone Proves He Is The Greatest Of All Times With New Balance Video

MUSIC CAREER
Pee GH started producing music professionally in the year 2007 and has productions with artistes all over the world including all the "Big names" in the Ghanaian music industry that you can think of. This includes, Sarkodie , Shatta Wale , EL , Kwaw Kese , DCryme, Buk Bak and many more.
Some of his noticeable productions include 'Agbo' , 'Too Much Money" and "Yaa School" by E.L.
Malonzy – Yesu Ba and all his songs on his album except one
EL – Koko , which is off EL's album titled ELOM.
Kwaw Kese ft Duke(D2) – Aseda
Duke(D2) ft Shatta Wale – Too Sweet
Shatta Wale – Am OK
Wisa Greid – One Side
Pee GH also has singles such as Alright , which features Shatta Wale,
Only U – which features Shatta Wale , Wisa and Duke of D2