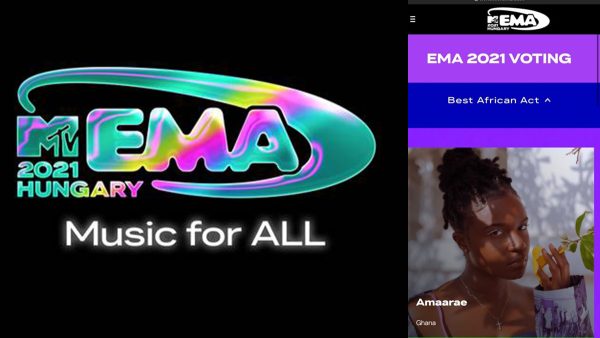 Alternative Music Queen, Amaarae has been nominated in the 2021 MTV EMAs. The event is set to be broadcasted live from Papp László Budapest Sportaréna in Hungary on November 14, 2021.
She was nominated in the Best African Act category. With a lot of records and international features to her credit, we are not surprised she has been able to achieve this great feat.
FOLLOW US ON INSTAGRAM FOR MORE UPDATES : @GHANANDWOM_
"With a global footprint spanning 180 countries and countless cultures, the 2021 MTV EMAs will be an incredible moment for every member of our audience to come together to celebrate music and the power it has to transcend borders," said Raffaele Annecchino, president and CEO of ViacomCBS Networks International.
"After such a long period, I couldn't be happier for the EMAs to land in Budapest for what's sure to be an extraordinary night that will resonate globally."