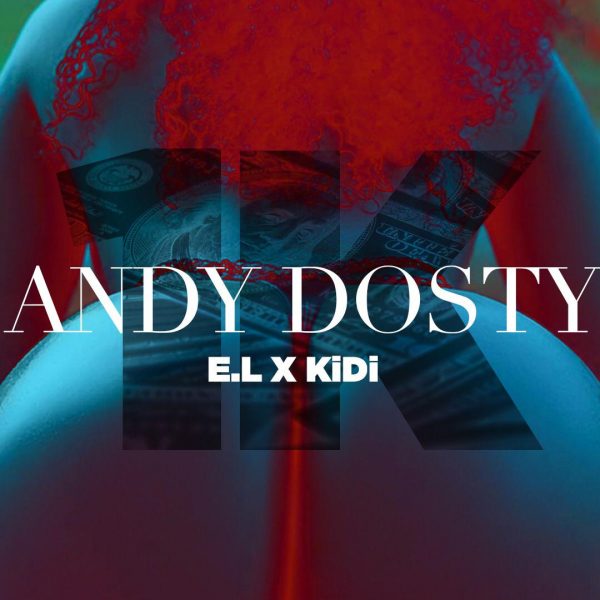 After the success of "Love You Die" with Kuami Eugene, award-winning Radio / TV broadcaster cum musician Andy Dosty is at it again with another monster hit titled: "1K".
The Pee on the beat produced song features two award-winning artists as well namely EL and Kidi.
Andy Dosty's new single, 1K, is an up-tempo jam that will compliment any occasion. In the song, the ladies are tasked not to be greedy with their "God-given Sugar' so that the men will also be generous with their money.
Check Out : YouTube Deletes Mr Drew's "Eat" Music Video Over Copyright Claims
The song, '1K' is slated for release for radio only on June 1st but will hit music stores later in the month.
Andy Dosty wants all his fans to know that they can listen to the new jam, 1K, mixed by Highly Spiritual's Kaywa on their favorite radio stations this week starting 1st June but they will have to wait for the streaming and download links later in the month.
In explaining why there is a change in plans as communicated by his team, the daybreak hits host mentioned that the change in plans is to help the team give the fans more when the song finally hit music streaming stores.
"I have often said that music should be marketed right hence I want my fans to bear with me to do it the right way." – Andy Dosty stated.
He also added that since he does not want his fans to feel cheated there will be a radio release, for now, later the official release with all download links and streaming stores will be announced.
From Andy Dosty to all his fans in Ghana, follow his official social media pages to find out all the details about the radio premiere of the new jam – 1K.
"I know how my fans are anticipating my new single- "1K" and I can't thank them enough for the continuous support for my brand. This song is coming from my heart and I know when they hear this jam, they will be proud of me and wait for the official download links – Commented Andy Dosty.
Andy Dosty's new single 1K is out now on the radio only, soon, fans will get to purchase and stream it from all digital stores.