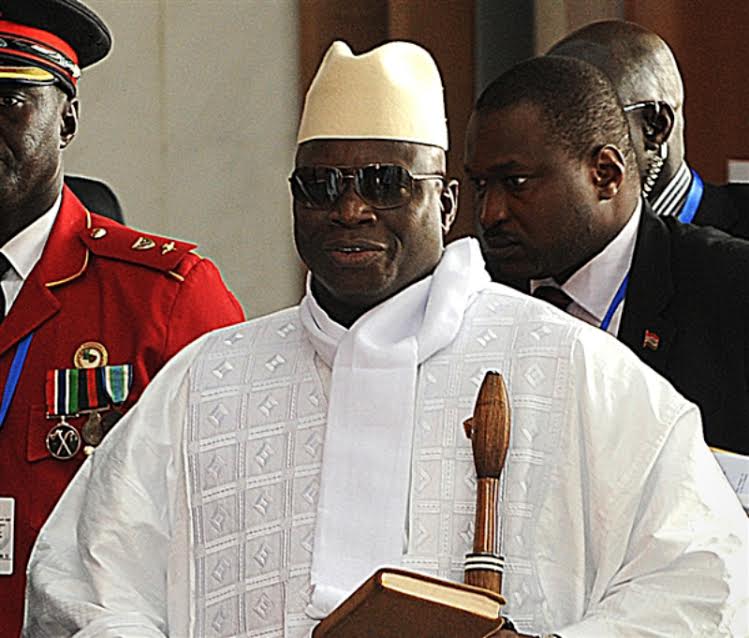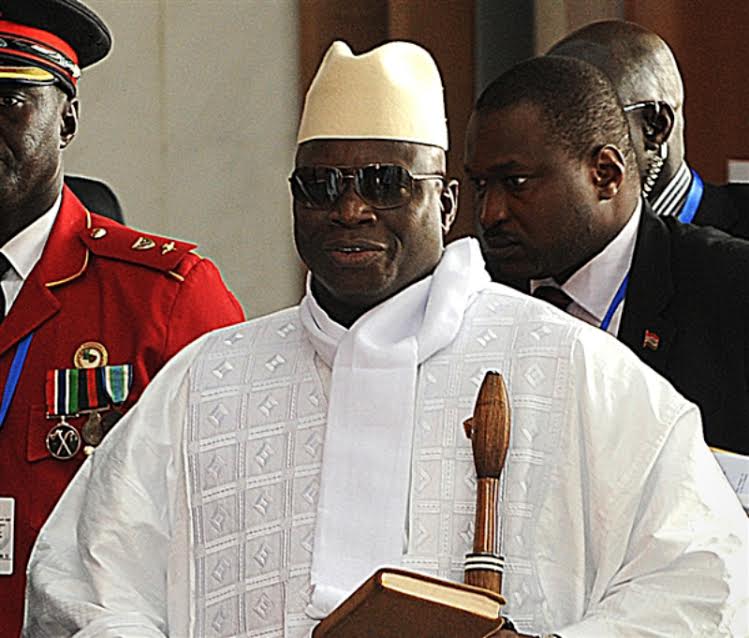 I write to applaud the new but great reputation the sub-regional body ECOWAS is fast creating for itself in dealing with the impudence of arrogant and Self Acclaimed Messiah of neighboring Republic of Gambia, Yahaya Jammeh. I am also aware of the fact that some people have expressed misgivings about the way ECOWAS has handled the matter by not allowing the court processes that were in place to be consummated before moving in. For instance many are of the opinion that the strategy being applied by the sub-regional body might lead to the unnecessary spill of innocent blood and that ECOWAS could have rather used civil processes rather than a military one.
Check Out : Sorakiss – My Honey (Feat. Akwaboah) (Prod by KillBeatz)
Of course I disagree with all these schools of thought and strongly believe ECOWAS could not have acted in better way than they have done so far. The likes of Yahaya Jammeh need to be handled this way to allow common sense, civility and decency in Governance to prevail. Again going by Yahaya Jammeh's way of doing things, which many of the critics of the ECOWAS approach would readily approve of could have led us to a calamity of a more serious magnitude than whatever loss of lives that could occur with the ECOWAS intervention. This is because of the fact that even though Yahaya Jammeh sounded like a man who was interested in the rule of law by going to the Supreme Court, there is no exaggeration to the fact that real rule of law under the watch of this self-acclaimed messiah of Gambia could only take place in a dream world or a make believe movie.
Yahaya Jammeh who came to power through a military putsch has shown consistently through his actions that rule of law has its best place with the dogs and can never be trusted to truly be interested in it unless to manipulate it to his advantage. In YahayaJammeh"s Gambia even though Elections were organized, ballots cast at such elections were never counted publicly. As a matter of fact the only time they were counted publicly was when he lost.Who knows The judiciary in the Gambia also does not know independence. The executive could remove them from office at will and replace then where and when the president wanted. For example, before the 2016 general elections, President YahyaJammeh sacked all but the members on the Gambian Supreme Court. For more than a year, he refused to appoint the required number of members to the Supreme Court.
After disputing the results of the 2016 election which he lost, he has quickly appointed to the bench people from another country to hear his electoral case that he has sent to the Supreme, realizing there was no quorum to hear his petition. In fact his Election Petition at the Supreme Court came to a standstill simply because many of the Judges had earlier on refused to sit and have since fled the shores of the country. Even the Judges who were supposed to fly in from Sierra Leone and Nigeria have all refused to fly in for the fear of their lives. This is the despotic nature of the Self-Acclaimed Messiah of the Gambian Republic that some are suggesting that he be given the opportunity to go through the rule of law his own way.
In any case, the constitution of the Gambian Republic mandates the Electoral Commission of that nation to declare the results and automatically the President Elect and that it has done. If Yahaya Jammeh does not agree with that constitutionally mandated body in its discharge of its dutieslet him first of all obey it by handing over power to Adamah Barrow who has since been declared winner of the Election and then go to court. What I am finding funny is the fact that he intends to disobey that constitutionally mandated by taking the law into his hands and staying put in power. That is unacceptable, untenable and preposterous.
My anger also goes to those so called Security Advisers who always want to play Holier Than Thou by advising against ECOWAS action on Gambia. Yahaya Jammeh's case is not an ordinary one and so should not be treated so simply. Again if they did not take the action they took, he wouldn't have backed down. Let us stop preaching sermons when there is the need for action to be taken; after all we all need peace, not them alone. Let us set a good precedence with the likes of Yahaya Jammeh so that anyone with any funny intentions would be dissuaded from it. Let us make it known to all and sundry that anyone who takes the path of Yahaya Jammeh will face the same sanctions. By going the way some of these so called Security Experts are asking us to go, we will be legalizing and entrenching irresponsible and tyrannical leadership which might only lead to unnecessary loss of innocent lives and the strengthening of despotic leadership in our sub-region.