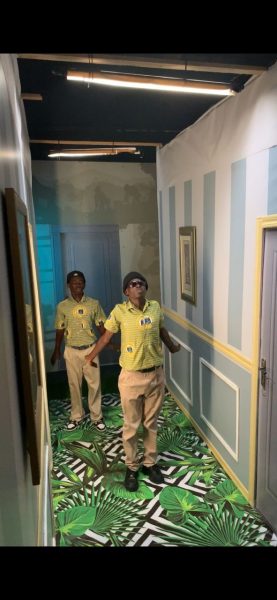 Friday, 1st September, 2023- A group of tertiary students is currently at the center of a controversy that has raised eyebrows within their educational institution, Accra Technical Training Centre. These students, known for their impressive dance moves that previously went viral within their school premises, are now facing suspension for their participation in a music video produced by Ghanaian Afrobeatz sensation OliveTheBoy.
What has sparked outrage is the fact that they appeared in the video wearing their school uniforms.
The students, who gained fame for their dance talents following a dance routine on Ghanaian dancehall artist, Stonebwoy's "Apotheke" song within the confines of their school, took their performance skills outside the campus this time. They featured in OliveTheBoy's latest music video "Goodsin" that includes "explicit" themes, particularly focusing on sexual affairs, a far cry from the wholesome image they had previously portrayed.
School authorities were quick to respond, expressing their displeasure over the students' participation in the controversial video. They have launched an investigation into why the students left the school premises to participate in the production while wearing their uniforms, an action that goes against the school's rules and regulations.
The video, which quickly gained attention on various social media platforms, has left the school community divided. Some argue that the students have the right to pursue their interests outside of school, while others believe that their actions have tarnished the school's reputation.
The controversy has also ignited discussions about the responsibilities of educators and parents in monitoring and guiding students' activities beyond the classroom. Many are questioning whether the students received proper guidance and supervision regarding their participation in such a video.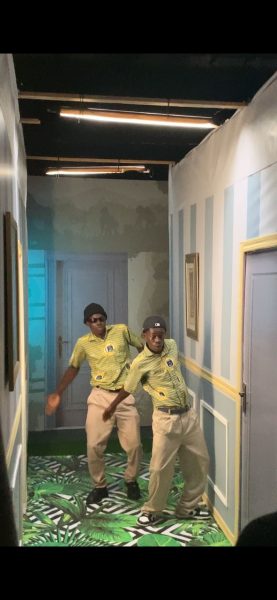 The school's administration is currently reviewing the matter and considering disciplinary action, including possible suspension for the students involved. This incident serves as a reminder of the challenges educators face in maintaining a balance between nurturing students' creativity and upholding the institution's values and standards.
As the investigation unfolds, the students find themselves in the spotlight for all the wrong reasons, with their futures hanging in the balance as the school decides on the appropriate course of action.