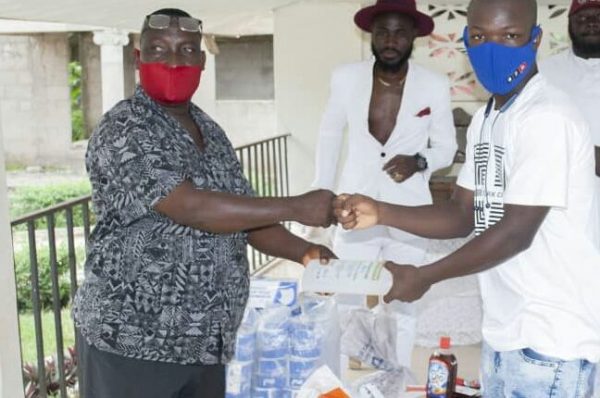 AY Poyoo just did the Lord's work.
As part of celebrating his first-ever 1 million YouTube streams, Ghanaian viral sensation AY Poyoo has donated to the Ashan Children's home in Kumasi, the Ashanti Region of Ghana.
The musician who's had a smooth ride since bursting unto the music scene revealed the donation was part of efforts to support the least privileged in society and was ready to support anytime possible.
Check Out : Strongman – Mokobe (Feat Wendy Shay) (Official Video)
He donated gift items including toiletries, consumables, facemasks and others.
Speaking about the donation, AY Poyoo said;
"I came to celebrate my 1 million views. We donated some stuff to them so they could also enjoy. I know where I'm coming from and I've been there before so I feel their pains."
In a recent interview on BTM Afrika, AY Poyoo expressed his excitement and surprise at the love and support from Poyoorians all over Africa and the rest of the world.
He also spoke about career and future collaborations.
Watch the interview from below.
Source : NYDJLive.com