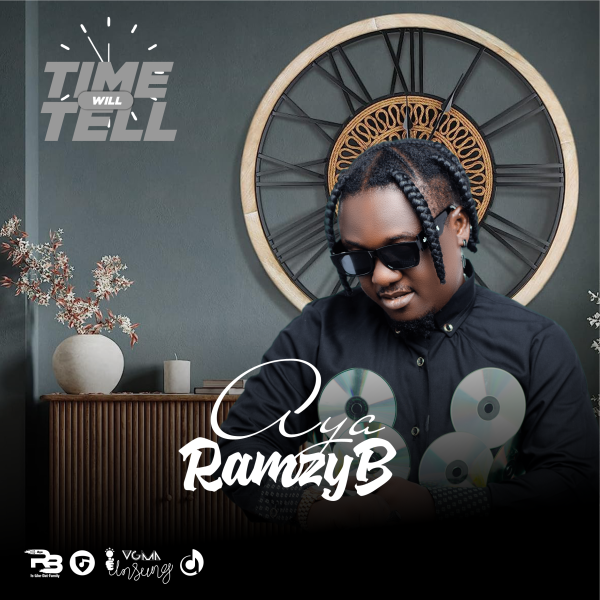 Aya RamzyB has released his highly anticipated 2023 debut "Time will Tell." In a world saturated with catchy tunes and predictable lyrics, Aya emerges as a breath of fresh air with this release. The song taps into his roots, delivering a soul touching and inspirational track that not only captivates listeners but also promotes hardwork and empowerment, particularly for the youth. The song, which also showcases Aya's rap skills, isexclusively available on Boomplay now; Fans can also look forward to the single being available on all other streaming platforms from 21st July.
Aya RamzyB has quickly risen to become one of the most sought-after artists in the Western Region of Ghana. His unique blend of rap and versatility has captivated audiences and earned him a loyal fan base. With this release, Aya continues to push the boundaries of his artistry and dexterity.
One of the standout features of Aya RamzyB's music is hisability to blend different elements seamlessly. In "Time will Tell," Aya incorporates the sound of the saxophone into his rap verses, creating a captivating and dynamic listening experience. This sax blend adds a unique touch to her music and sets himapart from other artists in the industry.
In addition to his musical talent, Aya RamzyB has also been recognized for his contribution to Ghana's music scene. He was nominated as an unsung artist at the VGMA (Vodafone Ghana Music Awards), further cementing his status as a rising star in the industry. This nomination serves as a testament to Aya's dedication and hard work, and fans eagerly await his future projects.
Overall, Aya RamzyB's release "Time will Tell" is a highly anticipated event for fans of Ghanaian music especially in the Western Region. With his rap skills, versatility, and dexterity as an artist, Aya continues to push boundaries and carve a unique path for herself in the industry.
Stream Audio here;
Follow Aya on;
Facebook – @Aya RamzyB
Twitter – @AyaRamzyBgh
Instagram – @AyaRamzyB
Tiktok – @Aya_RamzyB1