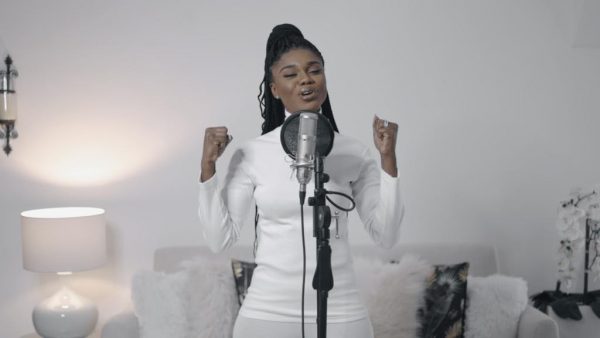 Multiple Award-winning Ghanaian singer Rebecca Acheampong popularly known as Becca has dropped a very soulful song, Overcome to inspire humanity in this period where the world has been hit by the deadly corona virus.
Overcome, produced by Dunnie encourages the world to stay strong despite the crisis that has come along with the corona virus pandemic over the last few months.
The song also honours and appreciates the 'super heroes' like the health officials and security officials who have sacrificed their lives by front lining to help the fight against covid 19.
Becca earlier on announced that all proceeds from this song will go into the covid 19 Fund established by the Republic of Ghana to fight the pandemic.
Check Out : DreKing, Deyes, Ko-Jo Cue – Island Love
She further stated that Overcome is not an official single release but a message of hope, love, resilience and gratitude to these courageous women and men and Ghanaians in general.
Check out official music video for Becca's overcome below;