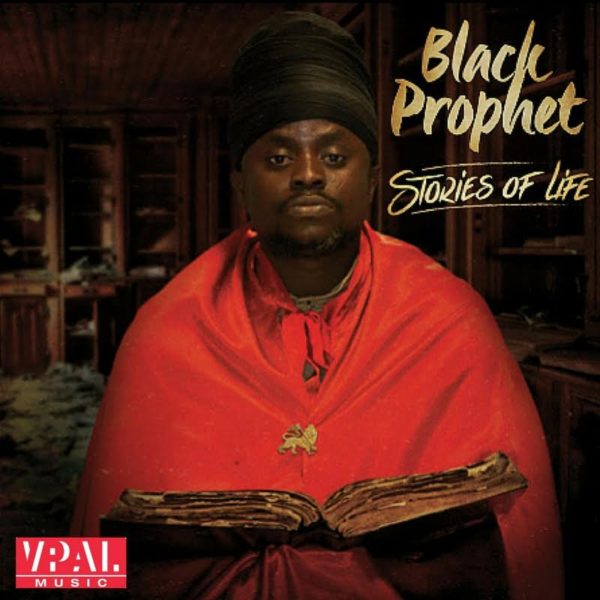 Black Prophet hailing from Accra Ghana, he reflects a new generation of Reggae artist carrying the flame of Jah music from Africa to Jamaica and the world. His latest CD 'Stories of Life' produced by the legendary Dean Fraser is a manifestation of how he sees and feels the world around him. On so many levels this is a truly accomplished collection of work vocally, musically and production wise.
Check Out : Manifest – No Where Cool (Album)  
What makes Black Prophet unique is the sound of his voice and his diversity as an artist. You can hear so much in the sound his voice, pain, suffering, love, joy, despair and hope all conveyed through the stepping sounds of quality Roots Reggae.  He sings in different languages on this release an easy feat for a youth who speaks 32 different dialects of the Ghanaian nation. Twi has a special resonance on the tune 'Too Know' and 'Elmina Castle' a duet with top ranking Jamaican singer Tarrus Riley has an eeriness to it going back centuries to when the castle was used as key point in the exploitation of Africans in the slave trade. Over a Nyabingi rhythm the oppressive system of slavery is questioned and dismantled as the greatest robbery of people and their culture in history, all done as the song says 'with your bible in hand'. 'Distant Love' is another stand out tune with an almost ambient feel featuring Duane Stephenson. It's about the love from a distance of Africaness, from the diaspora, to the root of African civilization with a sense of self pride and respect. It's clear from this release that Black Prophet is a modern day Griot spreading messages of peace, love and wisdom for the whole world to hear.
'Africa wants its Freedom to flow' he declares on 'African Freedom' and it wants 'its free speech to grow'. That spirit of freedom and emancipation comes across loud and clear on this release firmly establishing Black Prophet as a crucial Reggae singer. As he declares towards the end of the release, 'Cool Runnings – Rasta on the Move' and this youth from Accra, Ghana is certainly going places.