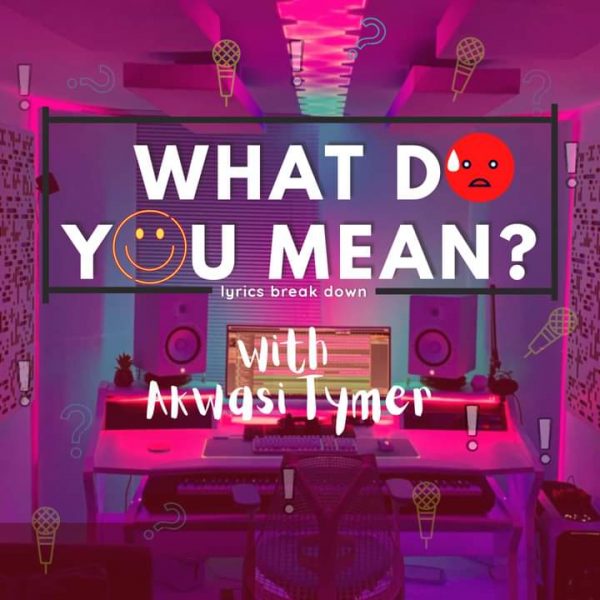 The Rap/Hip Hop culture hasn't taken much since the local Rap Genre; "Hip Life" took a wild dodge on music lovers. Since then, original hip hop isn't given the attention it deserves. Even though the culture is very active and reflects on most things we see such as music videos, clothing, art, and more…
This is because of a few reasons and they are; music lovers don't appreciate the literary combination with music. People misquote lyrics or simply call it "dumb" or "wack" when they can't figure out how to break down these packed lyrics. Most people who break down lyrics do that from their perception and how they understand it.
Check Out : Teflon Flexx – Wicked Mood (Feat. AMG Armani and Ypee)
There is something different coming on your screen dubbed "What Do You Mean". This show brings the artists themselves to explain what their "confusing" and complex lyrics mean. The host Akwasi Tymer will go through the lyrics with the artists and ask them to explain the most "Challenging" ones.
It will be fun, interactive, and eye opening! We believe this will encourage most music lovers to appreciate the beauty of Hip Hop and how these artists can come up with such deep lyrics! The show will be on YouTube and Facebook. (https://youtube.com/channel/UC-z93ZrJKjBoVJM6aFjE3Rw) (https://www.facebook.com/akwasitymergh/)
For sponsorship or participation, call/WhatsApp (+233247541214 or +233508096696 ). WHAT DO YOU MEAN?!! Come let's ask these artists some questions!