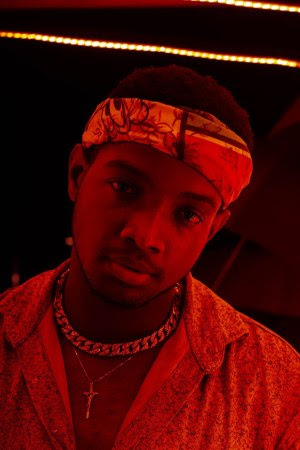 Don't get it twisted! Choosing a tag line "Menses" has nothing to do with monthly flow by women or to ridicule for women.
BRYAN The Mensah, a fast rising 'underdog' Ghanaian Rapper recently got his fans pushing him to grab the tag "Menses" as the official for his fanbase. Though sounds controversial, Bryan however explains that it does highlight his originality and authenticity as a Ghanaian Rapper, this his own name "Mensah".
Check Out : Edoh Yat – Wind (Prod by Damage)
Another wing of his fanbase also picked "Outsiders" which Bryan has also endorsed. But now he's in a limbo whether to with "Menses" or "Outsiders" — which would you prefer he picks?
Listen to "Medicine" on here: Fanlink.to/BRYANTHEMENSAH
Watch video here on YouTube:
But….Who is BRYAN The Mensah ….???
From a young introvert who found peace and solace in listening to music to a strong, confident and passionate artist who is constantly developing his art and brand with every chance that comes his way, BRYAN THE MENSAH is a contemporary artist and producer based in Accra, Ghana. His music is labelled as contemporary because he tries to stay current with his craft as well as the subject issues that most of his songs tend to have.
Formerly known as Denny, he was part of the alternative music group The Frvnchmen.
They made experimental music melted in with traditional African sounds. Denny however metamorphed into Bryan and made singles such as Sharp, Cocoa Faces and That New.
He has scored features with Ghanaian rapper Dex Kwasi on his new project Afro Trap Stars
Volume one which also features top African acts such as Billboard charting Odunsi The Engine and more. He is also featured on E.L's recent BvR project on a song which also feature Akan tilted Work, Remy Baggins and Eri Ife of Nigeria's "YLLW" and a lot more released and unreleased projects.
Bryan the Mensah has managed to carve out a space in a confusing world for millennial
to address social and emotional issues through rap and hip hop and music they young generation leans towards, this earned him the feature on apple music in 2017 as Apple Music's New Favourite Act in the month of October.
In 2018 Bryan was listed on hiphopnet at number 5 as part of the 20 most promising hiphop artiste to watch out for in Africa, he was also TransAfrica Radios (South African radio station) TAR Man to watch out for and Nominated for Ghana Music Awards South Africa in the most promising artiste category.
Charting on major streaming platforms Bryan is a master crafter of sound that is ready to take on the world.
Follow him on Social Media:
FACEBOOK: www.facebook.com/BryanTheMensah
TWITTER: www.twitter.com/BryanTheMensah
INSTAGRAM: www.instagram.com/BryanTheMensah