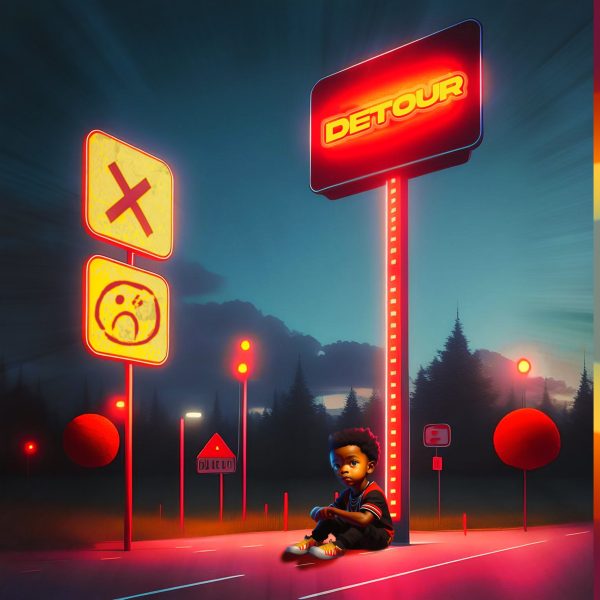 Listen to Detour: https://vyd.co/BryanthemensahDetour
BRYAN THE MENSAH's latest musical offering, "Deliver," seamlessly blends Dancehall and Pop elements to create an inspiring tune that pays tribute to a higher power. The song is a heartfelt expression of gratitude for the artist's successes in life and unwavering faith and confidence in God.
Aside from showcasing BRYAN THE MENSAH's exceptional musicality, "Deliver" which is off the Detour EP also highlights his remarkable songwriting skills. The lyrics are not only inspiring but also deeply meaningful, creating a memorable and catchy musical experience with production from OKAIWAV.
The "Detour" EP is more than just a collection of songs; it's a captivating journey through the intricate dimensions of love and on it, Bryan cordially invites listeners to join him on a personal journey through heartbreak, self-discovery, and profound transformation.
In a recent interview prior to its release, BRYAN THE MENSAH described the "Detour" EP as a shift from his original artistic path, signifying a change in his target audience and artistic goals. The EP features soul-stirring songs like "Deliver" and "Not Enough," where Bryan delves into his faith journey, discovering deep love and solace through spirituality. Tracks like "Finally," "If I Love You," and the previously released single "Something" beautifully weave themes of love, heartbreak, and personal growth into Bryan's music.
Bryan The Mensah's journey in the music industry has been nothing short of remarkable. With over 5 million streams across various music platforms, he has established himself as an emerging musical force. He was named Apple Music's favorite artist of the month following the release of his very first EP, "Friends With The Sun," which set the stage for his subsequent achievements.
As Bryan The Mensah continues to ascend in his musical career, "Deliver" stands as a testament to his dedication, talent, and unwavering determination to inspire and uplift through his music. This EP is a must-listen for anyone seeking soul-stirring music that speaks to the heart and soul.
Stream on all platforms here: https://vyd.co/BryanthemensahDetour