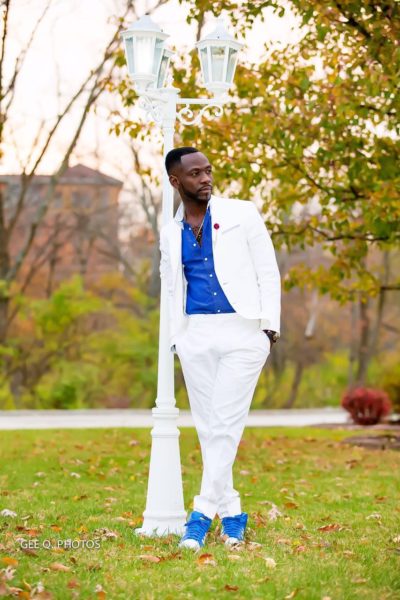 Okyeame Kwame is still on his 'Flaunt Your Spouse' campaign and was on YFM to explain the campaign and more.
The award winning rapper who claims the Rap Doctor title reacting to a question about D Cryme also calling himself Rap Doctor told JOEL Orleans of YFM in an interview.
Check Out : Lil Win – Mama Boss Papa (Yimama) (Dedicated To Mahama & Akufo Addo)
"Dr Cryme is probably twenty years younger than I am and when I was calling myself Rap Doctor, he was probably still in diapers. So let's just say I'm the oldest doctor. But we all know D Cryme is a very good artist who can rap and sing. I'm still waiting for that day when he will become huge because he has a lot of potential."
Family oriented hiplife artist, Okyeame Kwame kicked #FlauntYourSpouse campaign off with his routine clamor of appraisals for his wife, Annica.
A viral video of the versatile rapper entreating couples and lovers to appreciate each other climaxed the #FlauntYourSpouse trend.
Social media has since then seen couples share enticing photos of their partners.
Okyeame Kwame, a husband and father of two, winner of the 'JIGWE Family of the Year', 'Couple of the Year' awards has exemplified himself as a family man with strong values in matrimony and parenthood.