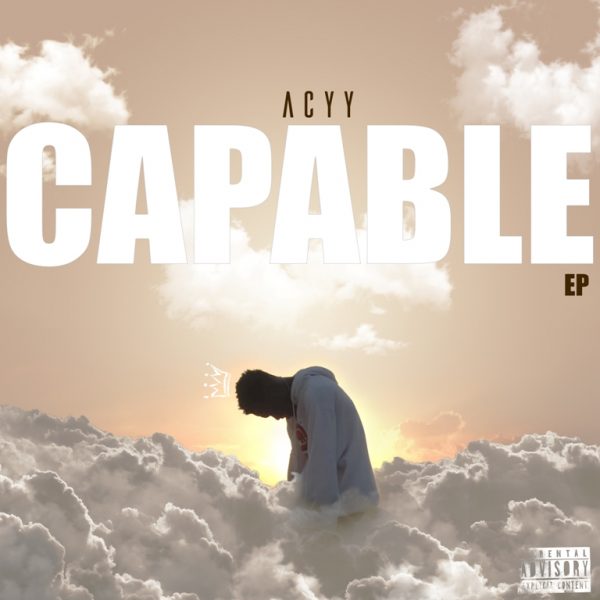 Ghanaian fast rising hip hop/Afro-fusion musician, ACYY finally drops his debut EP titled "Capable". The music project is a 5 track EP.
If we are to talk about some of the young gifted hardcore artists who are trying so hard with their good to see the light, probably Acyy remains one of them.
The production, vocals and concept of every single track on this project is a standout.
This year has been a bliss for the musician and truly he stands to be one of the best songwriters of our time in the music industry.
See "Capable" EP Track-listing below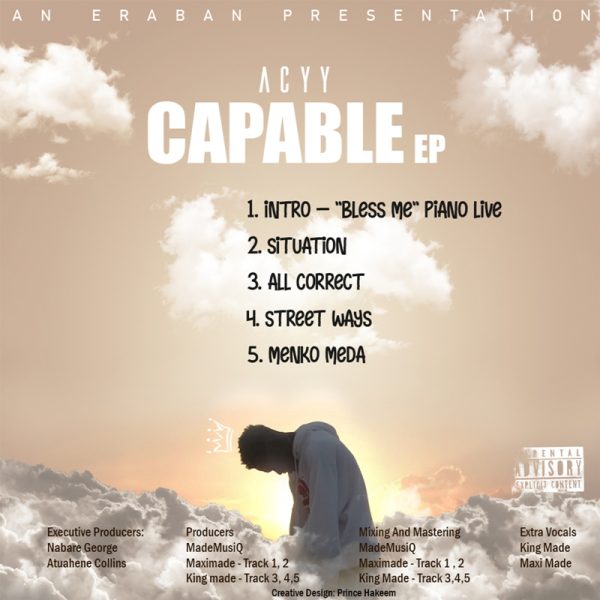 On his debut, Ghanaian musician, ACYY meditates on love, life situations, pain, determination and hope, and weaves subtle lyrics with melodies with airy Afrobeats/Afro-fusion production in a cool, hard but conscious manner, expressing himself on each work on the project.
Listen and Enjoy 'Capable' EP on all streaming platforms.