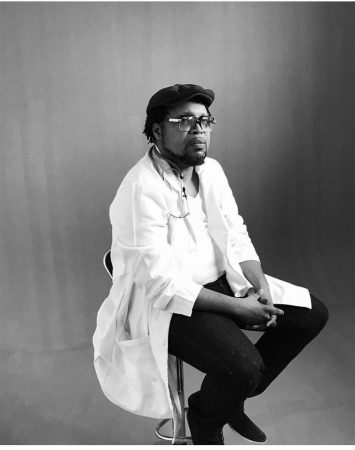 Singer and Medical Doctor, Knii Lante has called on the government to prioritize scientific and medical research so as to ensure that Ghana will not continue to be dependent on others in those fields as the Covid-19 has shown us to be.
Knii Lante was speaking in an interview with Antoine Mensah on Live Fm which focused on new developments regarding the Covid-19 pandemic and also how his plans for his music career have been affected.
Responding to a question from Antoine Mensah about why Ghana is not turning to traditional or herbal medicine in dealing with our Covid-19 cases, Knii Lante said; "We have a Center for Scientific Research(CSIR) and I think we are underutilizing the center and we might have so many treasures which could help in the medical field in terms of pharmaceuticals and all that. I think this is going to be a wake-up call for us to try and develop our own things and stop relying on others".
He further added that, "The Chinese people used Traditional medicine against this Covid-19, you know. It's called TCM so you can read it up. So they(Chinese) didn't shy away from it"
Knii Lante also spoke about the locally-made immune boosting drug, COA FS which has recent times been in the news with many believing it can help combat the Covid-19 and wondered why the relevant authorities do not seem to be paying the needed urgent attention to the drug.
On how medical personnel in Ghana are coping with the pandemic, Knii Lante opined that it is obviously a time of much anxiety but has relatively not been so bad (since the numbers of sick people haven't been overwhelming yet ) . He congratulated all frontline staff in the fight against the Covid-19 both locally and internationally working overtime and risking their lives to save those affected.
In ending, the Gh music award winning Singer advised his fans and the general public to continue adhering to the safety precautions and also called on his colleague musicians to remember to disinfect every musical instrument used in the process of music making or during rehearsal.