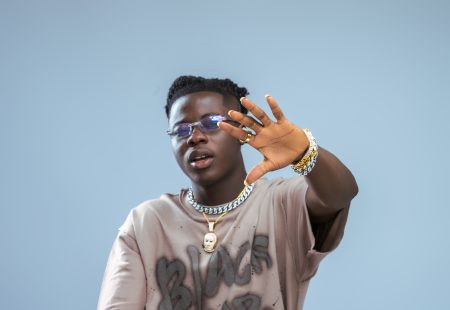 Philemon Yanney as he is known off the stage has proven that he is a house of talent as he announces a hardcore Rap filled EP titled "7 Months" consisting of 7 mouth opening songs. The stupendous artist who has just been in the industry barely 7 months, has empirically demonstrated how impregnated the Ghana music industry is going to be with hardcore rap or Hip-Pop from Da Yanney. The "7 months" EP is produced by talented duo PoppinBeatz and DicyBeatz who ensured that the EP is beyond comparable.
Highlighting his motivation for coming out with such an incredible EP at a historic short time after signing with POUNDS 247 Media House, the artist revealed that he is bent on reviving the soul of rap music in the Ghanaian industry and further encouraging rappers who believe the naysay that rappers cannot survive in the industry with rap music. According to talented and versatile artists, Rap music has a lot to offer as it speaks from the heart.
Before releasing this masterpiece, Da Yanney has been in the limelight with songs like "EYE CLEAR" in which he featured TULENKEY, an amazing artist, and "SLEEPLESS" which also Featured one of Ghana's celebrated artists, PAPPY KOJO. These songs have enjoyed the enormous publicity and have been appreciated across the board. As it need not be mentioned again, Da Yanney maybe just 7 months, but he is never here to joke.
An exclusive preview of Da Yanney's "7 Months" EP is fulfilling, entertaining, educative, and above all, mind-blowing. The EP has songs such as 1. 7 Months (intro) 2. Till Dust 3. Barstop 4. Starstruck 5. Bartender 6.Induced and 7.Stanley Tookie. Talent is just a television without power until it is used or comes with a vision. Da Yanney from the Western Region of Ghana specifically Tarkwa has not just shown his vision, but ensured that it is for the good of all.