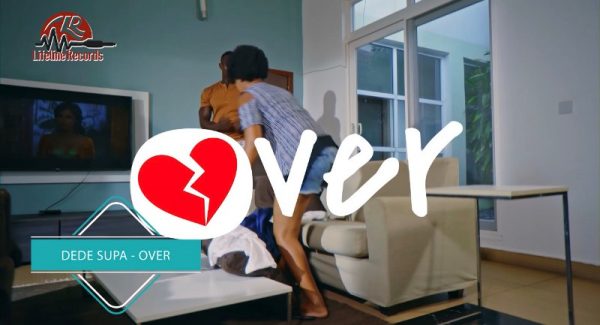 Lifeline protégée, Dede Supa is wrapping up preparations towards the release of official music video for her song, 'Over' (Listen on Youtube:

The song released in December 2019 touches on "matters of the heart" and excessive domestic abuse against female partners in relationship.
'Over' by Dede Supa is already receiving more positive reviews on social media and radio because even though violence against women in relationship is common, many hardly bring it to the discussion table.
Check Out : Edoh Yat – Wind (Prod by Damage)
The artiste also in an interview weeks ago promised to champion the agenda till there's a change. The song was produced by DatBeatzGod; one of Ghana's most powerful music producers in recent times with many hit records to his credit.
Subscribe to Life Line Record's Youtube channel ( Youtube https://www.youtube.com/channel/UCqoWAWk8Z4pal9aoKpxxBeA ) and be on the look out for the beautiful music video directed by Yoofi Bohaam Jr.
Interact with Dede Supa on;
Instagram: @DedeSupa
Twitter: @Supa_Dede
Facebook: Dede Supa