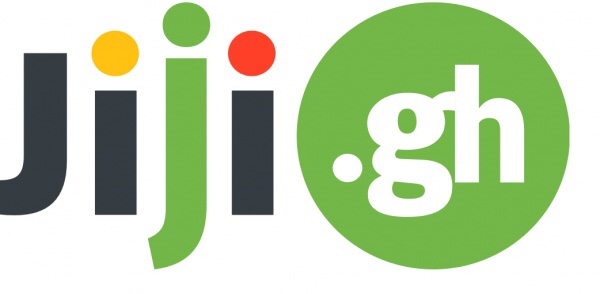 "Ghana hard!" The last thing you want to do is lose your hard-earned money to a scammer. One needs to be extremely careful and alert while making an online purchase to avoid losing money.
Inflation rose to 31.7% in July 2022 from 12.6 percent at the end of 2021. The prices of goods and services have increased dramatically, which may affect online businesses. Most Ghanaians have a problem trusting e-commerce sites due to the increase in scammers and fraudsters. The question is, why should one buy goods online and risk losing their money to scammers in these hard economic times?
Jiji Ghana, the leading online marketplace with over 2m monthly visits, have taken the lead in ensuring people who do business on their site are safe. We had a quick chat with the Head of PR at Jiji Ghana, Ivy Kufe, and she said:
"We work relentlessly to improve the customer experience on our platform. Our best development is an AI-driven security system that detects suspicious users and ads. To enhance the effectiveness, we have also equipped an in-house moderation team whose sole task is to cross-check suspicious users and block them if needed. Moreover, we encourage users to report suspicious ads — there is a "Report Abuse" button in every ad that allows people to inform us about questionable offers or indecent users. Many scammers were detected and blocked thanks to reports from concerned people, and it indeed shows how we all can impact building a safer community in Ghana".
Since Jiji pays a lot of their attention to safety, they agreed to share information about common red flags all people should be aware of.
Mandatory prepayment
The desire to get an item could be used against you. And the only way to stay safe is to inspect the product before making any payment. The delivery services would be the best choice, but sometimes it happens that sellers don't trust them. In this case, you can offer to meet and transact in a public place. If both options are declined, it's time to consider other vendors.
"Too good to be true" offers
Any seller that promises too much at too low a price is suspicious. Do some research: check what other buyers say about the seller and compare prices from different vendors that offer the same product. The average market price is your safe zone, but sometimes sellers indeed offer attractive discounts. To avoid falling into the trap, request to pay on delivery and inspect the item before payment.
Unreliable history
You can easily differentiate fake profiles on any platform if you know what to pay attention to. Usually, marketplaces offer a reviews section where clients rate their experience with the sellers. If you can't see any feedback at all or the rates are low – consider offers from other vendors. If possible, check when the seller joined the platform. Of course, a recent registration is not a reason not to trust, but it should be one of the parameters you use to build the whole picture. You can do the same on social media. For example, Facebook offers a "Page Transparency" block showing the page's whole history. The same goes for Instagram – just tap the three-dot menu in the top right corner of the profile you'd like to check. Select "About this account" from the pop-up, and you'll see the full information, including the history of usernames. It's always a red flag if the name has been changed more than once.
Black Friday is the perfect time to shop affordably for everything you've wanted throughout the year. Pay attention to the red flags, and you will always get the best out of the offers available without losing your money.