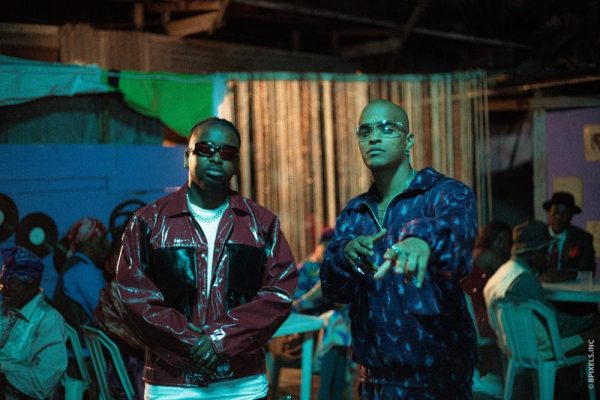 Amapiano is the new gold rush of the African music arena and Cape Verdean singer-songwriter, Djodje wants his place among its stars. He joins forces with one of the genre's brightest spots, DJ Tàrico, to deliver a firecracker of a song that premieres alongside a lush music video.
Djodje's versatility and pomp have never been in doubt over the years. But, on 'Riko,' the Portugal-based artist pushes the boundaries of what he can do; he is out to get his piece of the Amapiano slice. And what better way to do it than to feature one of the genre's renowned purveyors, DJ Tàrico? Together with the Mozambican, Djodje demonstrates his uncanny flexibility with distinction. His dynamic vocals ripple through DJ Tàrico's signature log drums to create nothing short of an exciting dance anthem.
Beyond its high-octane beat and ear-catching chants lies a message of gratitude. 'Riko' isn't all about showboating but embraces existentialism–valuing one's being above what one owns. This philosophy is given life by the Gorilla Boy-directed music video, which blurs the line between contemporary African fashion and high life with pastel-colored experiences from one of Lagos, Nigeria's many ghettos. There's a radiance to the just-premiered video that you don't want to miss.
Djodje's ability to pick a vibe with fans of the Southern African genre is poised to catapult the Kizomba chart-topper through the stratosphere. Summer 2023 might be behind us, but the combined might of Djodje and DJ Tàrico promises to make its quintessential ambiance felt several weeks on. Don't miss out on the opportunity to break a sweat. Listen to 'Riko' here: https://links.altafonte.com/riko
https://youtu.be/bcSaW_PLSZw?feature=shared
Instagram: djodje_sabboy
Twitter: @djodjemusic
Facebook: Djodje
Instagram: djtarico_yababuluku
Twitter: @DjTarico
Facebook: DJ Tarico