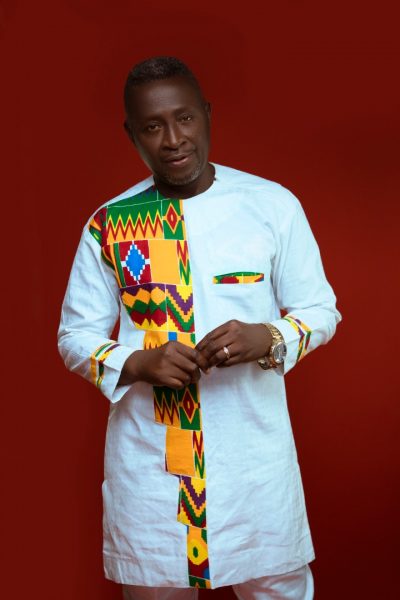 Obiba Sly Collins — a very worried matured man and father has been crying sore as he also watched the 2 Young Women — Tracey Boakye and Mzbel get at each other's throats on social media with vulgar language.
Though the Veteran Highlife Singer, Obiba Sly Collins wouldn't judge both ladies for their actions, he however takes a different turn on the issue.
The song has been recorded before the recent brouhaha. But does that mean God speaks through his people? Obiba enters the studio to record this new song to praise couples who have been able to respect their respective spouses and still keep a 'sane' Union void of controversy and public show offs. Before this nasty character.
"Real Love" he titles the song is a classic Ghanaian Highlife song he does to advise the youth against putting material things and luxury ahead of true love, which he says is very scarce among the youths now.
"I don't know why but the youths are so much in a hurry these days to earn everything in the world through love or marriage. The essence of love is lost. Love is more than sacrifice. If you love somebody because of one thing and that doesn't exist anymore, what else is there to cherish again? The youths now are more materialistic in love instead of value intangible things. Look at what is happening between these two young and beautiful women on social media, they are putting material things ahead of love. And make it look like all others have to behave the same to be recognized in society. The Slay Kings and Slay Queens need to get back to reality", Obiba Sly Collins fumed.
Obiba Sly Collins has lived a music career spanning over 40 years playing shows from Ghana to Nigeria where he owned his own club with a Nigerian partner and did run nightlife for almost 2 decades.
His song "Real Love" drops in a matter of days. Meanwhile, check his recently released song "One Day" which featured Mawunya and Ghanaian International Flutist, Dela Botri.
Watch "One Day" by Obiba Sly Collins:
Check Out : Freda Rhymz – Saucy (Feat. Sista Afia) (Prod By Mix Master Garzy)