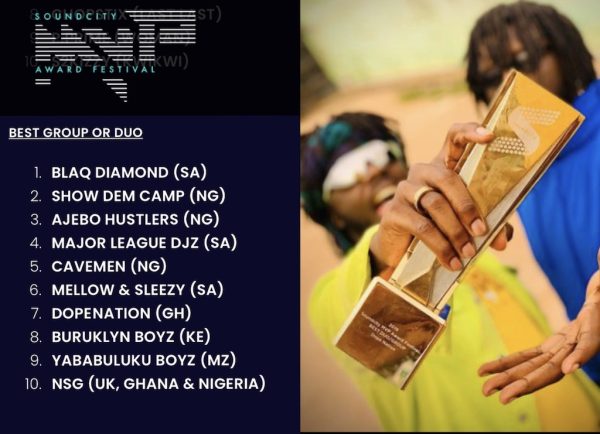 Ghana Music duo DopeNation have been nominated for the 2023 edition of Nigerian Television Channel SoundCity 2023 Awards. An annual award which celebrate music stars from Nigeria and beyond the country's borders as well.
The music duo from Ghana are noted for their current hit single "Gboza" which has a trend all over popular social media account Tik Tok and their recent album released "ATIA" has received enough buzz for the music year to achieve this feat.
Nominated in the same category are Blaq Diamond (South African), Show Dem Camp (Nigeria), Ajebo Hustlers (Nigeria), Major League DJZ (South Africa), Cavemen (Nigeria), Mellow and Sleezy (South Africa), Buruklyn Boyz (Kenya), Yababuluku Boyz (Mozambique) and NSG (UK, Ghana and Nigeria).
Being the first group in Ghana to win a Soundcity MVP Award in 2019, will they win again? We wish them all the best in this as voting will be announced soon.