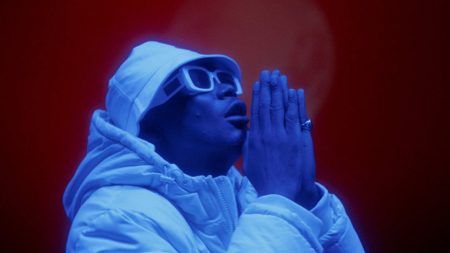 With his annual ''BAR'' concert done and dusted, E.L shares a video for fan favorite 'Frodo Baggins' featuring Nova Blaq and it's a sight for sore eyes. Listen/stream ''BAR 6'' here: https://fanlink.to/BAR6
Boxing Day came early for ELiens this year. Their overlord's new video isn't just a trendy episode off ''Bar 6'', but comes on the back of his just ended concert which saw the likes of Ghanaian-American star, Michael Blankson represent, next to a full house at Coco Vanilla, Adjiringanor.
Directed by Kwame Black, the clip uses every trick in the book to deliver a series of pleasing shots that are bound to keep the cool-kids glued to their screens while E.L and Nova Blaq engage. There's also the right amount of saturation and a lovely interplay of red and blue shades which dominate the crisp new video.
"We made it happen again. The BAR concert was unreal. Big thanks to everyone who made it in the name of the culture. This one is for y'all. Merry Christmas and a Happy New Year! See you next year, stay safe", E.L shared.
The video comes off as E.L's second off ''Bar 6''.
Instagram: elrepgh
Twitter: @ELgh_
Facebook: E.L