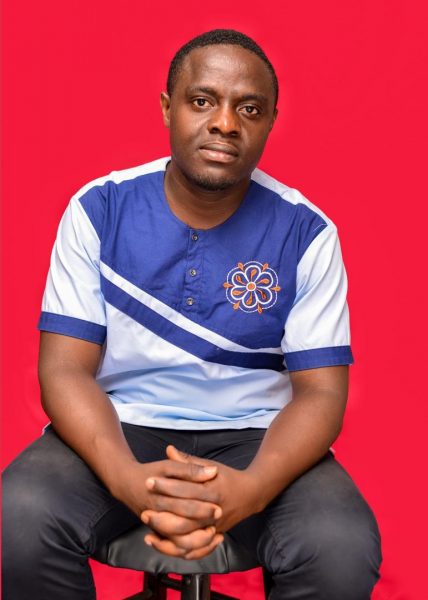 Ebenodi might not be a household name in Ghana but through this powerful song and insightful lyrics, Ghana will get to know him!
As the curtains draw closer to the 2020 Elections in Ghana, is it no lie that a lot of tensions across various political divides are getting tighter with keen rivalry conversations.
On the hindsight, this calls for a collective voice to preach the message of peace and love before, during and after the polls. Ebenodi takes time craft this fitting lyrics to preach the message of tranquility ahead of the upcoming December polls in Ghana.
Watch the video here too below:
"I wrote the 'WE NEED PEACE' song just to tell the whole world especially nations that will be going to the polls this year that nothing can be substituted for peace. I want to tell politicians that they should execute their duties with due diligence because whatever they do today will be brought into judgement in future. I want to tell the citizens that they should not trust politicians because politicians seeks to first better their lives and that of their family members and not the lives of citizens. Politicians can cause division in families, churches, friends, institutions etc. just for their selfish gains so no citizen should sell his/her conscience to the politician. I developed interest and started doing music at the age of 15 (when I identified I had talent in music composition) but I started doing professional music in 2018.
About Ebenodi
Born Ebenezer Cudjoe, his stage name is Ebenodi — a great songwriter and singer who is half Fante and half Nzema. He hails from the Western Region of Ghana, he grew up in Tarkwa, a mining community within the same Region. He began his musical career as a gospel singer.
Beyond the gospel scene, he has written a couple of songs for some upcoming artistes doing secular music. Ebenodi has released 4 singles in this year (2020), all of which are on his YouTube channel.
"I also have about 4 Chinese songs that are yet to be recorded. I wrote these Chinese songs when I was a student at Shenzhen University.
(I studied Chinese Language for 2 and half years, but before then I studied Purchasing & Supply in Takoradi Polytechnic for 3 years which earned me a Higher National Diploma (HND)", he explained further.
Titles of the songs already released include "We Need Peace", "Blessing In Disguise", "Mensuro" (I'm Not Afraid).
Stream on Audiomack: