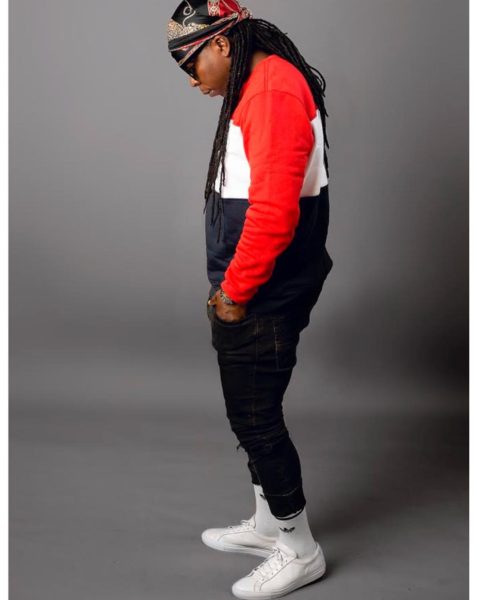 Multiple award-winning rapper Edem has signed a 1-year ambassadorial deal with Foodtech Limited, the manufacturers of Ghana's favourite crispy peanut snacks, Snappy Snacks.
The "Fie Fuor" hitmaker, whose legal name is Denning Edem Hotor, made the deal announcement via his social media pages Friday, July 27.
Check out : Kwesi Arthur – Anthem (Mixed By JayFyn)
He shared the news with a video signing his contract with the caption (unedited): "Good morning Edem gang …Super excited to announce that my Instagram has been verified (accolades season) and I am also the official brand ambassador for Snappy (Snappy on the go )…Signed and sealed…Glory be to God, Salute TeamEdem."

The Marketing/Advertising Director of Foodtech Limited, Paul Anku, in an interview with Pulse.com.gh said the deal will not only favour them but will support Edem's brand as well.
He said during the 1-year period, his company will engage Edem in market tours, High School tour dubbed 'Snappy Edu-tainment Tour', undertake social responsibilities and other social media campaigns.

"Edem is expected to promote the brand all round by embarking on High School tours dubbed 'Sappy Edu-tainment Tour'.

He would also promote the brand on his Edemfest concert, embark on market tours and partake in Snappy Friday Challenge with his fans and the public on social media where he would award exciting prizes to winners.

Finally, he will undertake corporate social responsibilities on behalf of Foodtech Limited," Paul stated.

Speaking about what they want to achieve at the end of the deal, he said: "At the end of the year, we expect massive brand awareness and the brand becoming the favourite of every household and meet our corporate social responsibility expectations."
Ahead of the official announcement, Edem released a song called "Snappy" which was produced by Master Garzy. The song will be used for Snappy Snacks new TV and radio commercials as well as their Snappy Friday Challenge.