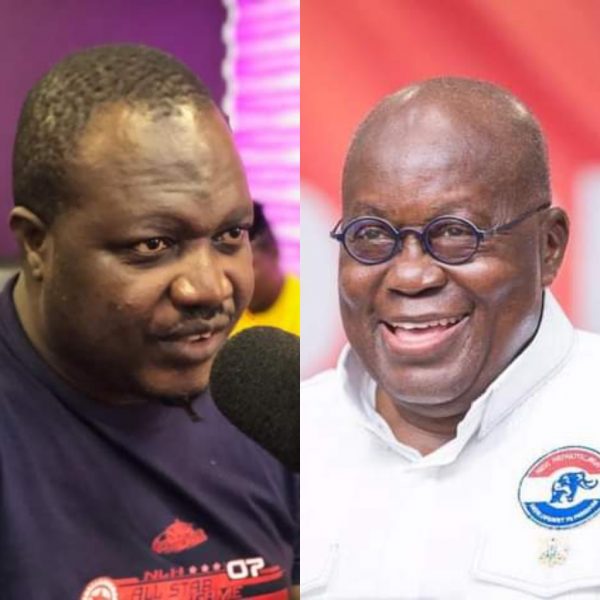 WE CAN VOTE FOR NANA ADDO BUT SHOULD NOT VOTE FOR CARLOS AHENKORAH
Politicians are powerful because we give them that power and that power is suppose to be used to make our lives better and not to put our lives in danger.
As things stand now even Mahama knows it will be very difficult for him to win the election because with only Free SHS which Nana went against all odds and doubting Thomases including us to establish he can be assured of the people's trust and Win.
One thing we've realized is that our politicians have not been able to convince us very well that when you vote for a political party's Presidential Candidate you are suppose to automatically vote for the party's parliamentary candidate as if we the voters are robots.
Check Out : Kumi Guitar (Nana Yaw Kumi) – Break Into 2 (Feat Guru)
Fact is the President needs majority in parliament to have his way which we all agree to a certain extent but then it doesn't mean you should put anyone there as a parliamentary candidate even if he or she has failed to deliver or have shown gross indiscipline and expect the people to vote for him.
Carlos's 4years in Tema West has done nothing for us even when you compare him to his colleagues in Tema East and Tema Central.
Just a common football field he set off to fix at the Mexico School park is still hanging whiles Titus of Tema East has finish one at community 1 and is almost done with an entire Stadium in New town.
With Carlos coming from a Clearing Agency background and also as a former President of GIFF much was expected of him especially when he had the opportunity to be the Deputy Minister of Trade but his poor performance is there for all to see with the introduction of his by force Implementation of ‭ICUMS and its accompanying complications, demonstrations and eventual revenue losses at the Port.
The straw that broke the camels back was when he, Carlos contracted the coronavirus and as a Member of Parliament who made the laws to protect us the citizens rather broke all those protocols and went round interacting with the Masses of Tema West and putting our lives at risk instead of staying in isolation and being quarantined.
That was gross indiscipline and it was a bad leadership by example which any good leader would have resigned from his public position but it took the President to show him the exit as the deputy minister. In fact with such misconduct he should have indeed stepped down as an MP but as a typical unrepentant Ghanaian he continued to hold on to the seat.
We took that issue up and petitioned the powers that be, the Inspector General of Police, AG etc but after careful thought and realizing that the Commander in Chief is actually his Party Presidential Candidate whose Party has even endorsed his win at the Primaries we decided to withdraw the case and rather deal with it from the Moral point of view.
Fact is Tema West have had very fine MPs in the past from Lawyer Aidoo who was Majority Leader in Parliament to Naa Torshi who also was 1st Deputy Minority whip in Parliament and now Carlos who got a ministerial appointment but we still have doubts that the President will give him any Ministerial appointment after he was shown the exit for misconduct and that will be disastrous for Tema West.
As we've indicated we can vote for Nana Addo BUT we should not vote for Carlos Ahenkrah because the NPP party have shown Tema West gross disrespect by presenting Carlos to us as a candidate after all that happened and thinking that we should vote for him just because we're Robots in Tema West.
No we shouldn't be that type of Robots and as long as we reside in Tema West we should vote for a Parliamentary candidate who will NOT put our lives at Risk, We should vote for a candidate who will develop the constituency and show us respect and not someone who'll try to fix roads at the last minute to look for votes thinking that, as for Tema people no matter what you do to them they'll still vote for any NPP candidate they present.
Yes NPP will still Win in Tema but we should for once show them something small, let's show them we're NOT Robots and emphatically Vote "Skirt and Blouse".
Indeed it will be difficult for NDC to win Parliamentary in Tema but let's look through and pick a different candidate for Tema West to teach our politicians some small lesson in 2020.
We'll end here by reiterating the point that the Presidential is Completely different from the Parliamentary so let's Vote for a Parliamentary candidate who will genuinely develop our constituency and show us Respect and NOT for a candidate who will feel he can buy our brains with money and leave the constituency to suffer another 4 years.
TEMA WEST Deserves Better.
May the God Lord help us in our decision making.
#SkirtNBlouse #TemaWest #VhimMoveMent
noch Agyepong Endorses Nana Addo, Says He Will Vote Skirt And Blouse