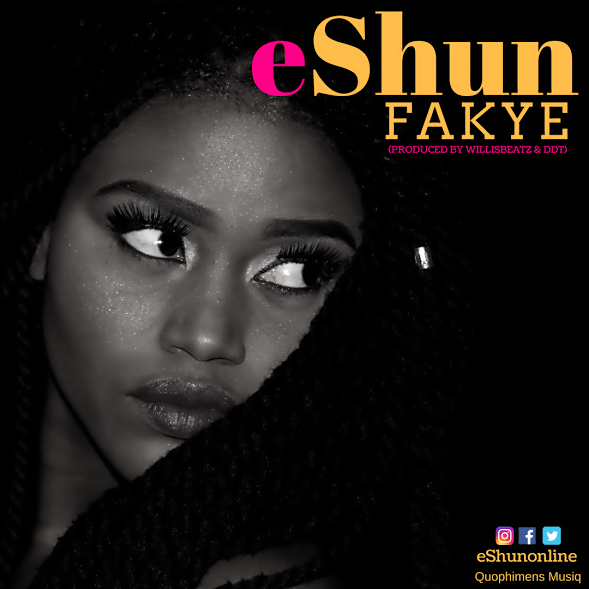 The described Africa's Next Biggest Vocalist and songwriter, artist eShun releases her new song titled Fakye, which is described as an "Afro Pop all-inspiring song articulating the need to forgive one another as humans. It speaks about why forgiveness is not only a good for the Forgiven but for the Forgiver as well." "Fakye is a very personal true story of the pain I went through holding wrongs love ones do to me."
eShun continued: "I have come to realize it's always best to let go of the hurts and pain inside; learning to forgive is not easy at all but it's the only way we free love to fly and blossom and that's the only way to true happiness." This is an up tempo Afro Pop with some awesome melodies and a very catchy hook that would keep you singing along and dancing. This is about a week after dropping a Christmas and New which is doing really well though we are yet to get into the Christmas period.
Check Out : Joe Frazier Proposes to Sokoo Hemaa
Fakye is a song off eShun's upcoming OKE (Gift) album which promises to have some amazing tunes including Meye (Remix), Didadi and Black featuring Stonebwoy.
eShun – Fakye (Prod.By Willisbeatz & DDT) [Download]