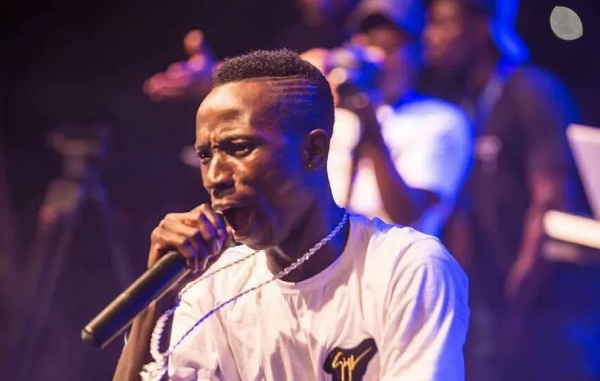 A fan on social media has threatened to beat one corner hit maker Patapaa, after he failed to share the link of a song he is featured on.
The song in question is by young budding singer Julius Fakta titled Old Foto. Julius Fakta is well known as the Ghanaian dancer who shined at the Dance with Peter show in Nigeria. He danced to a Sarkodie's Rap Attack song which went viral.
Check out : Wendy Shay – Bedroom Commando (Prod. by MOG Beatz)
In the Old Foto song Patapaa told fellow artistes who claimed they were fresher than him to show their Old Foto.
It is however a surprise that Patapaa is yet to share the link to the song and the fan who uses the handle Akua Bird shared a video of a 'Macho' man with the caption Is @patapaa_amisty part of this song ????? we're coming for u if you don't post it.
Is @patapaa_amisty part of this song ????? we're coming for u if don't post it #oldfoto @WeAreGHG @juliuskingfakta @ssnowbeatzGhg @kwamiaace @KwesiArthur_ @GroundUpChale @NYB_LIVE @muse_africa @Olablackz1 @AaceHypez @drpounds @y1025fm @kobbykyeiNews https://t.co/LjpEdMwq92 pic.twitter.com/jJcK73BVBn

— #OldFoto (@akua_bird) July 22, 2018
https://platform.twitter.com/widgets.js
[youtube https://www.youtube.com/watch?v=I-mVMnWFBVA]