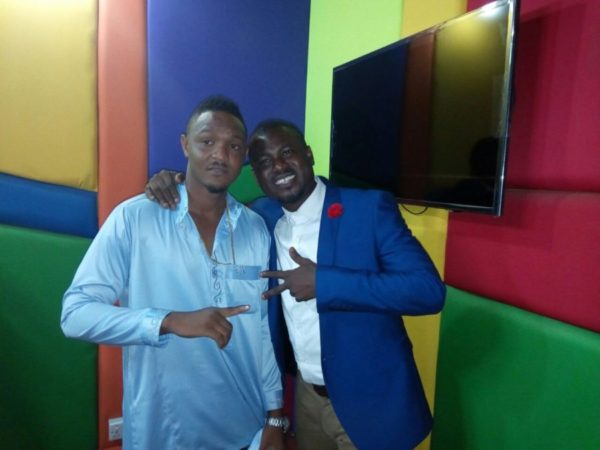 Ghana's Tourism Ambassador and host of Okay Fm's flagship show Okwanso Dwodwo says Fareed Hippop Alhaji is dope.
Check Out : Sarkodie – Fa Sor Ho (Prod. by MOG)
Premiering his Latest single Zaafi on the show last Friday Abeiku said " I don't understand Hausa but i can confidentially say the song is dope and will make waves everywhere in Ghana trust me  "
Fareed has also been endorsed by Celebrated Ghanaian Producer and sound Engineer Hammer of the Last 2 music group.
Reacting to a question from the host if he wants to take over Hausa music he told said " am not trying to overtake anybody am doing my own style is kind of different from what other hausa musicians do, i grew up seeing my father perform to a large crowd so i draw inspiration from my dad. I wake up every morning with a mind set for greatness "
 I look up to Sarkodie, Edem, EL, Okyeame Kwame but will love to work with Sherifa Gunu he added.
The Hip hop Alhaji as he affectionately called had an impressive show last weekend at the One Ghana Music Concert  by Muse Africa TV and BBNZ Live.
Listen to Zaafi below: