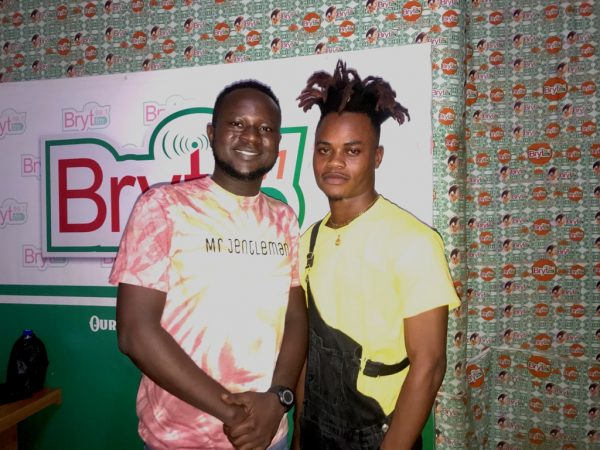 Afrobeat, Hiplife and Hip-Hop artiste, Michael Manu Gyabaa better known in the industry as Sinami in an interview with Koforidua based radio station Bryt Fm has called on authorities to fix the Somanya London Bridge (Otokporlu Bridge).
Speaking in the interview with Dj Jah Solo, the artiste who hails from Somanya in the Eastern Region addressed the bad condition of the bridge and has called on those in authority to come and fix the bridge because it is a death trap waiting to claim the lives of innocent Ghanaians.
Check Out : Kwame Nkansah – Pepeepe (Feat. Clemento Suarez) (Prod. by Abochi)
The deplorable state of the bridge is a big worry for the young artiste as he feels if action isn't taken immediately will result to the death of innocent hard working Ghanaians. The artiste who is using music as a medium to reach out to the authorities hopes the bridge would be attended to as early as possible.
"The bridge is a death trap as I am talking to you now. We have lobbied a lot to get the bridge fixed but it seems to no avail. The politicians always come to promise that it will be fixed but they seem to not care and see the urgency in fixing it quickly. The bridge connects to a market, so a lot of people ply that bridge. So, if the bridge collapses today it will take innocent lives and our leaders seem to not care." he said.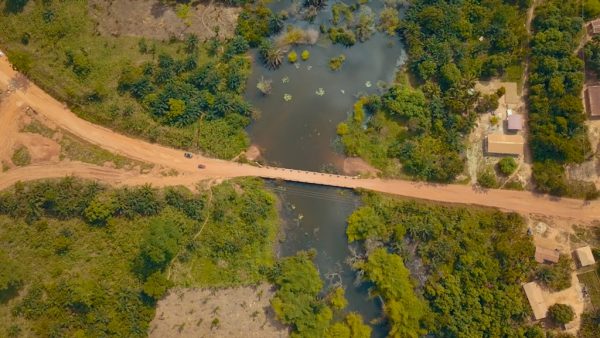 The artiste recently signed a 5 year contract record deal with Winning Records. The artiste was very busy last year as he released 5 singles which are "This Year", "The Bruhs", "Stay Safe" which was a campaign for adhering to the protocols for Covid 19, "Somanya" and "Kpetekple". This year, he is set to release his single "Somanya Be London" on Friday 26th February, 2021. You can stream Sinami's Music on all digital music platforms.
Watch full interview here:
View this post on Instagram