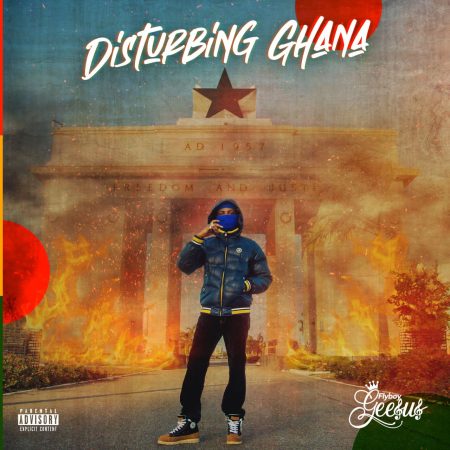 Ghanaian Artist Flyboy Geesus has released his eleven-song LP titled Disturbing Ghana.
The LP follows the singer's EP – Welcome to Las Vegas, and it is features guest artists such as Fameye, J.Derobie, Hus Eugene, and Amakye The Rapper.
Disturbing Ghana, which is co-executively produced by AMG Business CEO Criss Waddle, has production credits from Liquidbeatz and Atown TSB.
Ahead of the release of the LP, Flyboy teased fans with the double release of Come Over and Otedola, to the excitement of his fans.
Flyboy Geesus' aim for the LP is to truly disturb Ghana with his sound and solidify his place as one of the finest artists from Ghana and Africa.
Stream Disturbing Ghana by Flyboy Geesus: https://ffm.to/disturbingghana.otw