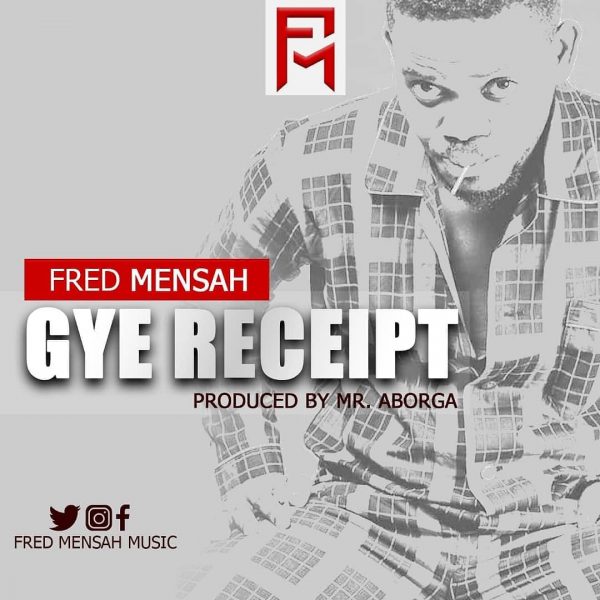 The rap sensation; Fred Mensah formerly known as Tintin O'clock has released his single titled 'Gye Receipt' produced by Belgium based ex-blogger, Mr Aborga. The idea behind the release of the single is to properly introduce his new name and brand to the world and to let them know the talent they believed in decades ago, is back with more heat.
Check Out : Black Sherif – Cry For Me (Prod by Unda Beat)
The song "Gye Receipt" talks about how helping people ends up in tears (As Ghanaians will say) and why people are reluctant to help others after they've gone through bitter experiences. "Gye Receipt" simply means get some sort of proof when helping someone and when they show ungratefulness, you have something to remind them of.
Beautiful and catchy chorus merged with excellent and top-notch rap lines. Those who know Fred Mensah back then, won't be surprised at this. Those who have no idea will definitely appreciate this rare talent! Enjoy the new single and hook him up on social media @Fredmensahmusic (all social media platforms). Enjoy something refreshing and totally out of the box!
Fred Mensah – Gye Receipt (Prod. by Mr. Aborga) [Download]