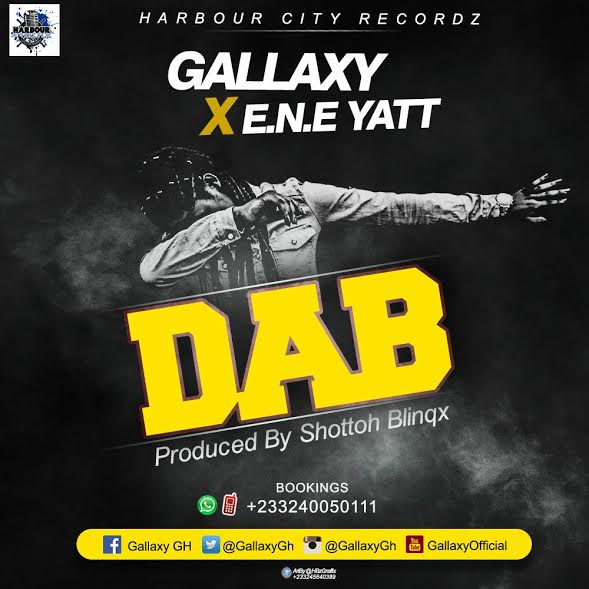 Bra Chiky and Kwesi Dav together known as Gallaxy,one of Ghana's well known music group has join the 'Dab' craze with a brand new song 'Dab' produced by Shottoh Blinqx. The song features Nigerian Afrobeat music group E.N.E Yatt, giving the song the right taste of quality.
The song upon it release today 2nd December, 2016 will be the best song to complement the popular 'Dab' dance which is being hailed across the globe.
The official music video  for the song will be out in few weeks to give  the song  a classic visual impression.
'Dab' is a Harbour City Recordz project executively produced by Gideon Narh.
Check Out : Lil Win – Mama Boss Papa (Yimama) (Dedicated To Mahama & Akufo Addo)  
Gallaxy – Dab (Feat E.N.E Yatt) (Prod. by Shottoh Blinqx) [Download]