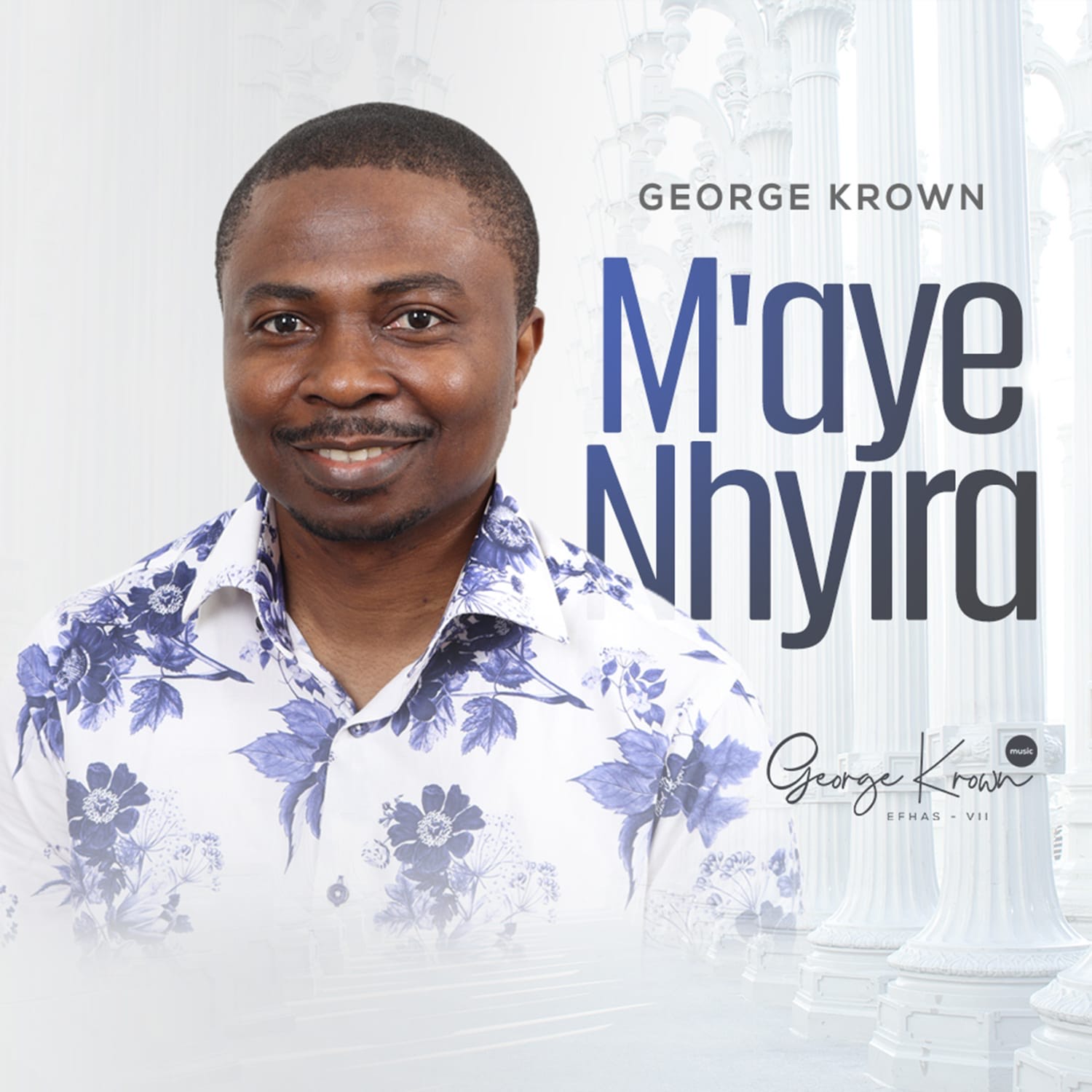 George Krown Drops New Song " M'aye Nhyira". After the release of Keep On Trying, Ghanaian gospel singer, George Krown has released another ministerial song he calls M'aye Nhyira on all digital distribution platforms.
Geoge Krown, known for his vocal prowess and gospel singing credentials, released M'aye Nhyira on Friday, May 19, 2023. This is George Krown's second single in 2023 after his numerous songs in the gospel circles for years now.
M'aye Nhyira is taken from the Akan Palarnce which translates as " I am Blessed" in the English dialect.
George Krown spoke to us on the release of the song and provided details of the new hit single M'aye Nhyira. The singer explained the basis of the lyrics and the relevance of the tune.
He said :
M'aye Nhyira (I'm Blessed) is an inspirational song that touches on the protection of God over our lives in sickness and health. The song also expresses the abundance of grace and blessings God has bestowed on us as his children. The most fascinating part is when I sang in
Igbo. Igbo is a language of a section of the people in Nigeria.
"The Lord will walk with me, I am a winner whether he is at my front or back. The walk may be at the top or beneath, but I am still a winner. He is a God who does good and has said it will be well with me. I am blessed who can make a mockery of me, I am a very rich and wealthy person. That's who I am going to be".
https://fanlink.to/georgekrownmayenhyira