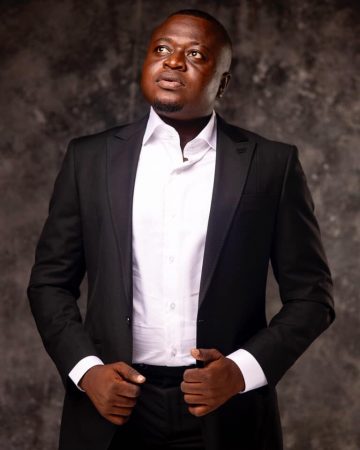 Robert Augustus Abban Robert Augustus Abban has become a household name and one of the most sort after photographers in recent time when he had his biggest breakthrough working as one of the official photographers at Ghana Music Awards UK, Ghana FIFA Awards 2018, Rapperholic & Bhimnation Concert , Kaya Tour, 3 Music Awards and Afrima Awards.
Early Life:
Robert Augustus Abban whose traditional name Nana Kow Dadzie was born in 29th March, 1989 at Saltpond in the Central Region, Ghana. He had his basic school education at the SS Peter and Paul Anglican and later to Mfantsiman Basic DA School. Rob and his four siblings found themselves in a family of academias where their great grandfather is world renowned mathematician, Professor Francis Ampenyin Allotey.
Rob's history with photography took off when he came to the conclusion there's no limit to the value one can create or the goodness one can spread through constant perfecting of craft fortified with his imperfection and ambition to reach heights of personal interest. The thought of photography triggered him to enrolled at Zepto Professional Training Institute, Accra – Ghana where he studied it full time with high level of focus and determination. That was when he fell in love and married the art of photography and media . After enriching himself with nut and bolt of photography education, he graduated to become the professional photographer and a videographer.. he's known for today. He went on to establish Rob Multimedia in Accra to administer professional photography services in the field of events, wedding engagements, blogging, tourism and journalism.
Career:
Too many people do not make the attempt to try anything new despite the abundance of opportunities out there. But Rob begs to differ, he took drastic action in the right direction after his internship at Solid Multimedia, he was made to file a vacant position as the acting head of media. He was later engaged in active service with award winning E – Jam Records in 2011 as the head of media promotion; promoting the likes Sarkodie, D Cryme, Chemphe and Eno Barony when they were signed under the label. Aside the acts mentioned above, he has parallel record of working with other notable figures. Since then the rest has been history.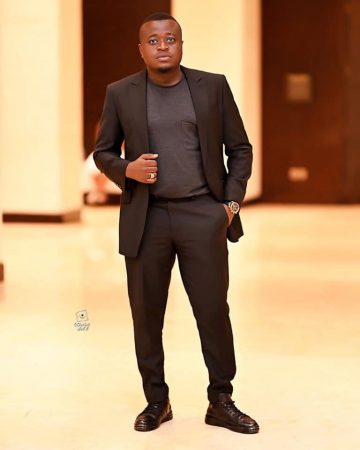 Goals:
Moving forward in life, no matter what your goals or aspirations may be, is a matter of appreciating value and creating new values is his legacy. Zooming out into details, aside personal gratification, everything Rob does in line with his profession is to put Ghana on world market.
Brand Association:
Taking an image, freezing a moment, revealing how rich reality truly is through his camera lenses has exposed his work ethics, commitment, creativity and technical know how to open doors of opportunity for him to work with Ghana Music Awards, Ghana and UK, S-concert, Ashiaman to the World, Empire Entertainment, Bhimnation, Sarknation and many more as an official photographer.
Awards and nominees
Ghana Best events photographer 2019 (won) and also been nominated as Ghana Event Awards – Best Event Photographer, 2018 ,2019 (Nominee)
MiPROMO Awards -Most Influential ( won ) Media Personality, 2018 (Nominee).