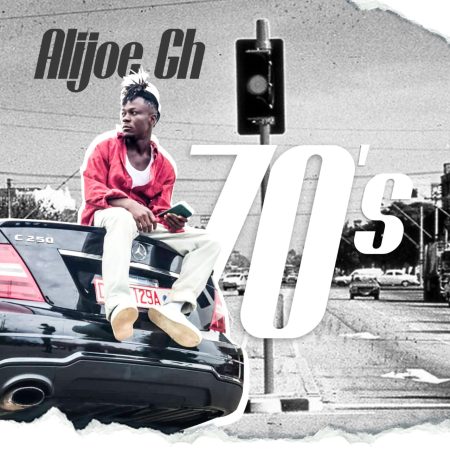 Promising artist Godfred Boamah, widely known by his stage name Alijeo, unveils his latest musical masterpiece, "My 70's." With a distinctive blend of Afrobeat and a touch of nostalgia, Alijeo's new single promises to captivate audiences both in Ghana and beyond.
Alijeo has been making waves in the Ghanaian music industry, steadily building a reputation for his unique sound and lyrical prowess. His previous releases have showcased his versatility as an artist, and "My 70's" is no exception. The track is a fusion of contemporary Afrobeat rhythms with a distinct nod to the music of the 1970s, a decade that served as a golden era for many legendary musicians.
"My 70's" opens with an infectious, groovy bassline that immediately transports listeners to a different musical era. Alijeo's vocals are smooth and emotive, delivering lyrics that touch on themes of love, nostalgia, and personal growth. The song's production quality is top-notch, with a rich instrumental arrangement that includes vibrant horns, funky guitar riffs, and a rhythm section that keeps the energy flowing.
Alijeo's ability to seamlessly blend elements of the past with a modern twist sets him apart as a visionary artist in the Afrobeat genre. His lyrics resonate with audiences of all ages, evoking feelings of nostalgia in those who remember the '70s while introducing younger listeners to the timeless sound of that era.
Alijeo shared his inspiration behind "My 70's," saying, "I wanted to pay homage to the music that has influenced me throughout my life. The 1970s were a transformative period for music, and I wanted to capture that essence while infusing it with my own style. This song is a celebration of love and the power of music to transcend time."
As Alijeo continues to gain recognition in the Ghanaian music scene, "My 70's" is poised to be a milestone in his burgeoning career. The single is expected to resonate not only with his existing fan base but also with music enthusiasts who appreciate the fusion of tradition and innovation in music.
Music lovers and fans of Alijeo can stream and download "My 70's" on all major music platforms, making it easily accessible to a global audience. With its infectious rhythms and heartfelt lyrics, "My 70's" is destined to be a chart-topper and a classic in the making.