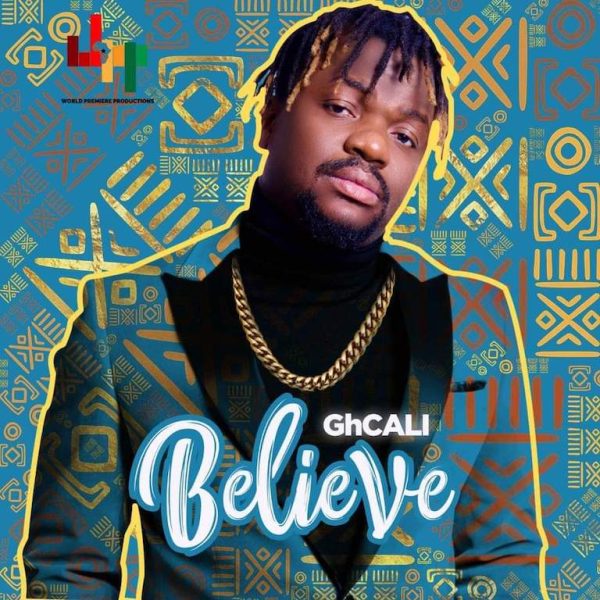 Multi-talented Ghanaian artist and video director, GhCALI, has taken the music scene by storm with the release of his highly anticipated album, 'BELIEVE.' The album is a testament to his versatility as an artist, showcasing his ability to seamlessly blend various musical genres and styles.
'BELIEVE' is a 30-track album that offers fans a kaleidoscope of sounds to savor. From Afrobeat to highlife, Afrodancehall to hip-hop, and drill, GhCALI expertly weaves a rich tapestry of genres throughout the album, demonstrating his musical prowess.
The album is dominated by 14 Afrobeat tracks that showcase GhCALI's deep-rooted connection with the genre. Known for his rhythmic grooves, catchy melodies, and Afrocentric vibes, these tracks are bound to get listeners moving and grooving.
In addition to Afrobeat, GhCALI takes a spirited detour with two Afrodancehall tracks that incorporate elements of dancehall. These tracks are sure to get fans moving on the dancefloor with their irresistible beats.
Ghana's rich musical heritage also finds its place in 'BELIEVE' with four highlife tracks. This genre, known for its melodic tunes and heartfelt lyrics, adds depth and nostalgia to the album.
Hiplife, another genre deeply embedded in Ghana's music culture, finds its place in 'BELIEVE' with three tracks. These tracks feature catchy hooks and relatable storytelling.
Proving his versatility extends beyond Ghanaian borders, GhCALI dives into the Amapiano trend with three electrifying tracks that are poised to get fans moving on the dancefloor. The BELIEVE album features great musicians across Ghana, Canada and the world. Dav Ghana,Gallaxy,Ozee B,Success K,Syndy Tatah,Nakay ,Pappy Levi,Ks Parka, Majorbenzy ,Aryes and many other musicians were featured on the album.
'BELIEVE' reaches its zenith with four hip-hop/drill tracks that showcase GhCALI's lyrical prowess and hard-hitting beats. These tracks demonstrate his exploration of various musical styles, solidifying his position as a multi-talented and versatile artist.
'BELIEVE' is available on all digital platforms, and fans can stream or download the album to