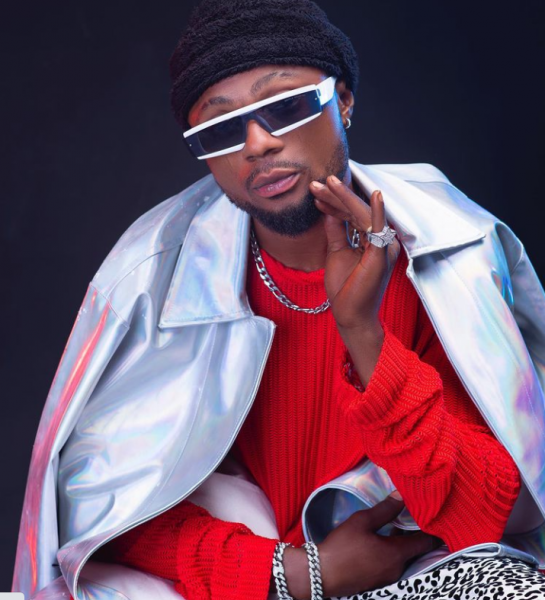 Listening to good music doesn't have to be upbeat to be good, but whether it's sad or happy or angry or confused, listeners generally should be glad they had the experience and want to experience it again sometime, and that is what ApogeeMusik recommends all music people to campaign for.
ApogeeMusik with the birth name Andrew Osahenrumwen is the epitome of good music, his passion and his lyrical strength with his phenomenon choice of rhythms makes him one of the growing talents to bless Nigeria's music industry.
He started music at an early age, in 2006, he wrote and recorded his first track. Apogeemusik, says he fell in love with music because of how most of the musicians at the time got the hype and necessary support from the industry. "The first song was a love song, can't really remember the title cos I never got to record it."
Check Out : Daddy Lumba – Adom (Afihyia Boa) (Feat Nana Acheampong)
Apogeemusik was lured by his friend to build a career in music due to his special attitude towards music, "I never really knew how much I loved music until he made me see the light and it can never be extinguished."
Growing up, he was inspired by great music talents in and outside Nigeria like; 2face Idibia, late Sound Sultan, Davido, Asa, Wizkid, Omawunmi and internationally Akon, Bob Marley, Peter T, R Kelly, Wyclef Jean, Sia, Rihana, Beyoncé. Lucky Dube.
Apogee says he finds strength from the deepest part of his emotion, to enable him has a way of magnifying his lyrical content no matter what the message may be. "My vocals it touches too. I try as much as possible to hold my audience spellbound in my songs lyrically and rhythmically. "
As a prolific artist, Apogee plays the Piano and appreciate good music, he says, "When I make a good song, I feel relieved and satisfied. When a song is good my soul agrees to every little rhythm and line in the song. I believe music is a smooth avenue to pass messages in our vast society. So I can't stop playing or making music.
He carefully crafts his music depending on how he feels when he hears a beat, he will like to collaborate with all artists but on his list, he is eyeing a collaboration with Shatawale, Sarkodie, and the great Oluwa Burna boy. "Simply because they only improve and break bounds".
Apogee prides himself on his versatility as an artist and his Confidence which is a watchword whenever jumps on stage to perform.
He holds a first Degree (HND) in Fine Arts from the Auchi Polytechnic, Auchi, Edo State; where he studied Visual Arts majored in painting. Apogee says when he is out of the music studio, he finds solace in drawing.
He was born to Mr And Mrs Michael Eriamiantoe (late) from Benin City, Edo State, "My parents are Nigerian and Nigeria is my birth country and I've practically led all my life here.
Apogee is gearing on his next project 'Describe' which he describes as a masterpiece to hit the airwaves soon. Already he has songs like ' No No', 'Why', and  'Doingz'.