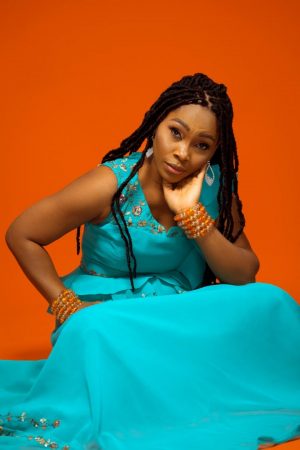 Lizzy Ntiamoah isn't a new face on the Gospel scene but her long hiatus after releasing 3 albums was for a good cause.
Spanning for about 2 decades, Lizzy Ntiamoah has been a lewd singer in her church, Victory Bible Church International in Awoshie. Her service and song ministration in the church has gone a long way to help her home her craft in music as one of the finest gospel voices for the country.
Born as "Elizabeth Okrah" on October 26th, the ever-young singer is joyfully married with 2 children. She's a graduate of Regent University of Science & Technology who pursued Banking & Finance after completing Trans Africa College.
The young gospel musician writes her own song and is very determined and committed to promoting God's work with the power of her voice.
The angelic songbird who has just rebranded for the new year is fired up to release a new song and video. Her much anticipated new single titled "Nyame Ye" is due for release anytime soon.
Lizzy Ntiamoah has released the following albums (3):
First Album: "Gyae Su" — 2002
Second Album: "Osorobete" — 2006
Third Album: "My Jesus" — 2011
Kindly follow her on her social media pages here below and get the new song when it drops:
Facebook: www.facebook.com/LizzyNtiamoahMusic
Instagram: www.instagram.com/LizzyNtiamoah
Twitter: www.twitter.com/LizzyNtiamoah
YouTube: www.youtube.com/LizzyNtiamoahMusic
For Bookings & Management engagements, kindly reach out via booklizzyntiamoah@gmail.com or Call/WhatsApp +233208092218
(Story: Elorm Beenie)