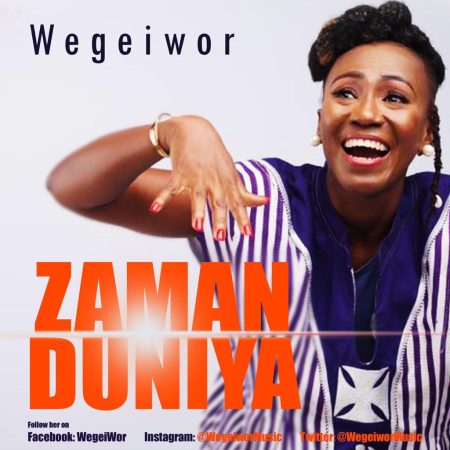 Wegeiwor is out with a second single, off her upcoming EP. The Ghanaian Gospel Singer is using a different approach to her maiden EP titled "Ibada"; she decides to release singles off the EP first before she serves her 'hungry' fans the full catalogue. 
"Zaman Duniya", the title of the 2nd single is a Gospel song sang in Hausa, her local dialect. It is a song that preaches positivity. The song encourages people to sow seeds of genuineness in honesty. The concept of the song was taken out of the Christian Holy Bible Galatians 6:7.
"Living in this world is likened to farming. Whatsoever a man sows, that shall he also reap, Galatians 6:7. 'Zaman Duniya' is a beautiful Hausa rendition of this scripture", Wegeiwor explains.
The song is out on Digital Platforms, available for streams and downloads. 
Listen here: https://fanlink.to/zamanduniya 
Also below is an earlier song she released about a month ago titled "First Love"; it's the lead single off her "Ibada" EP. Listen here: https://fanlink.to/firstlovewegeiwor 
Kindly follow Wegeiwor on Instagram & Twitter @WegeiworMusic and on Facebook: Wegeiwor.
Watch "First Love" Official Video here on YouTube: