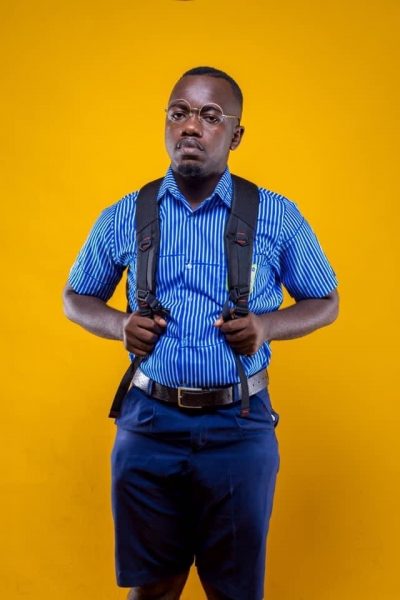 "Don't Leave Me challenge – basically a wordplay challenge, where an individual with some friends go haywire after making funny use of words is trending on the Twitter, Instagram and Facebook platforms as social media users participate in the trend with different videos.
Reports have it that, the challenge was instigated by Nigerian comedian, Josh2Funny. The first video of the challenge showed Josh and his comic partner, Bello Kred trying to project their intellect on audience using a leaf.
Check Out : Afia Schwazzneger Will Meet My Lawyers In Court – Philip Brobbey (P-Mobile CEO)
Meanwhile, in a recent interview with Entertainment Journalist, Gerrard-Israel, Ajeezay – a Ghanaian stand-up comedian popularly known as the "Nonfa or Liner King" has claimed ownership revealing that he is the originator of the comic challenge. According to him, this has been his style of comedy performance since he surfaced on to the comedy genre scene some few years ago but he lacked the much needed support or the numbers from Ghanaians to make it global.
He revealed that, the comedy and poetry sector has been denied the necessary support and publicity from the the mass communication outlets, such as print media, the news media, broadcasting, bloggers and art writers, as they are only interested in propagating and elevating the good works from the music and movie industry. This he explained has fast deteriorated his style of comedy in the country.
However, Ajeezay – the only certified Ghanaian comedian that blows "nonfa" stated that, though he is not going to exchange any banter with the Nigerian comedian, Josh 2 Funny, he is glad this genre of fiction is now widely accepted by patrons and consumers. He explained that, this exposure of the "Word Play" comedy will also elevate his craft since a wide section of the public have adjusted and abreast with.
Ajeezay has tagged his version, the #NonfaChallenge.