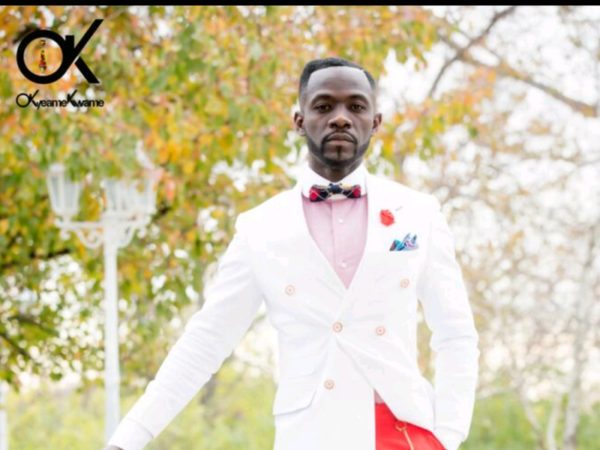 Rap doctor, Okyeame Kwame, has hinted he has plans to become Ghana's president one day.
He told Nii Arday Clegg on Morning Star that his brand vision tilts towards becoming the first gentleman of Ghana.
Check Out : Opanka – Mad Over You (Runtown Cover)
"Ten years from now, two main things… I'm still going to be a musician but I will be doing more research into Music…I will be going into the area where most musicians do not like to go, the idea is to become a thought leader. I want to understand the theories behind it and become it to try to find out to help and the idea is to become a thought leader in my field to have such knowledge and experience on it such that when I speak one's live would change and who knows I could be getting ready to become the President of Ghana which is my brand vision in 12 years to come….but I strongly believe that one day I will definitely end up in the classroom teaching one of the humanities".
Narrating the inspiration behind the 'Brand Book', written by Annica Nsia -Appau, wife of the rapper, he said it is to help people to understand the Musician, how he relates to his fans, business partners among others.
"The book seeks to enlighten all on how to get your Brand to sell. In the book, you get to know how to relate to me and everything about my Brand".