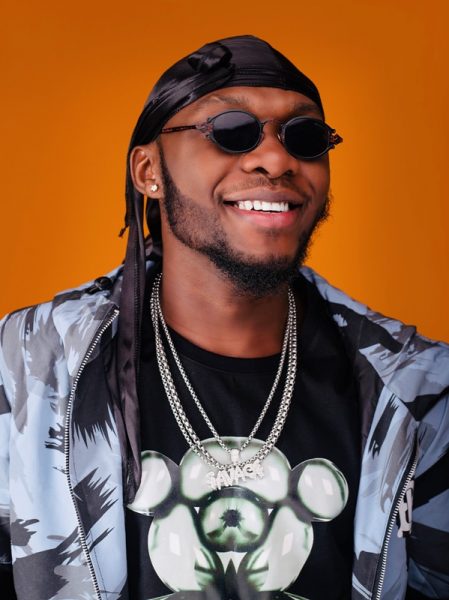 Reigning Vodafone Ghana Music Awards' Unsung Artiste of the year, Teflon Flexx believed that his big win at this years' VGMA was due to his originality as an artist.
The self –acclaimed modern-day Kwame Nkrumah and the music pride of the North, in an interview with Cookie Tee on Starr FM, explained that his win this year was as a result of three important things that he believes contributed to this victory.
According to him, his win was made possible by his hard work, his fans from back home, and most importantly the originality of his sound, he said "I owe this win to my good people from the North and my music lovers around the world for their great support, my consistency in the game, and how different and original I sound on beats. I believed that fetched me this award which I am so grateful for. This award is not mine alone, but also for all growing or Up-and-coming talents who are working hard to get their craft heard"
He added that "is a huge step for the region, this serves as a motivation to countless underground arts in the region who are almost losing hope because of tiring efforts without recognition."
Teflon has released bangers like, 'Murder', 'Eskebelebe', ' Oreo'  ' Madina' and his latest, 'Oluwa' which is his gratitude song after his victory.
About Teflon Flexx
Akaateba Christopher Akanvarichaab, (Born July 18, 1995) known by the stage name Teflon Flexx, is a Ghanaian Afro-beats recording artist who is based in the Northern part of Ghana. He is noted to be the first musician to rap in his native language Buli commercially.
Teflon Flexx was born in Wiaga and had his basic education in Sandema. He attended St. Charles Minor Seminary Senior High School Tamale and studied B.ed Social Science at the University of Development Studies
Teflon's passion to do music started in childhood. He kicked off his career right after high school when he formed a music group called East Music which he left and later formed The Invaders a music group that got him massive recognition in his early university days.
He started his music professionally in 2018 with the release of his debut song 'Murder'.Teflon released an 8 tracks solo EP dubbed, 'Village Boy In Suit' the early part of 2019. The EP includes 'No foreplay' his lead single which got him nominated for the Northern Music Video Awards.
In the same year, he released singles including; 'Murder', 'Eskebelebe' featuring the sensational  music duo DopeNation, 'Cumicide', 'Oreo' featuring Maccasio and Fadi Lan 'Madina' featuring DJ Wobete and couple of featured songs
Teflon Flexx won the SRC artist of the year at the 2019 University of Development Studies (Wa campus) SRC awards.
Awards
Won 2019 None GAMA Artiste of the Year, Won at the Muse Africa with his single ' Madina.
Nominated for 2019 Emerging Music Award( Album of the year/Dancehall song of the year with 'Murder' Dancehall song of the Year.
SRC of the University for Development Studies won as Artiste of The Year
Northern Music Video Awards nominated with his song 'No Foreplay' as Discovery Video of The Year, Male Video of The Year Nominated for Hiplife Video of The Year.
Teflon is inspired by great talents in the music industry both in the local and international music scene, he believes the music world is a stage and every artiste has the special role they play to make his dreams a reality.
He is motivated each day to do music because he has to prove to the world that good talent comes from the hinta lands.
He also works hard to debunk the notion that the hinta lands are characterized for mediocrity but rather a place like everywhere else in the world