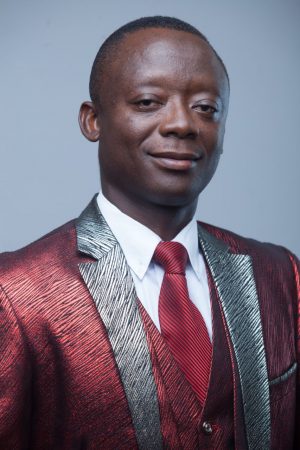 Petty Officer Donkor Kwabena Jethro, Known by many as Kwabena Donkor is a Ghanaian Gospel musician. The musician who has a career spanning a decade has under his belt, 2 studio albums (Menim Wo & Kakyere No) and 3 award nominations.
Early Life
Born on June 19, 1979 at Abuakwa in Kumasi, Ashanti region to Pastor Joseph Mensah Donkor and Mrs Florence Busi Donkor. Kwabena Donkor grew up with 4 siblings Mrs. Beatrice Bawuah,Dr. Benjamin Opoku Bediako, Mrs. Mavis Boateng and Master Emmanuel Akrasi Mensah. Growing up, he didn't stay at one place, he with his family moved from Tanoso, Sunyani, Mim, Chiraa, Seikwa, Essam, Techiman, Nkoranza, Kintampo, Tamale, Tema, Takoradi and finally settling at Accra.
Educational Background
Kwabena Donkor had his primary education at Sunyani/Seikwa both S.D.A Primary School. His Junior High School Education was at Mim Methodist J.S.S. he furthered for his Secondary Education at Bekwai Seventh-Day Adventist Senior High School (SDASS). He later went on to attain his tertaiary education at Sunyani Technical Institute/Polytechnic, Tamale Polytechnic, Summit Micro Computer Institute and IPMC College of Technology.
Personal Life
With the strong values of leadership and integrity he harnessed from his household, Petty Officer Donkor Kwabena Jethro had Prof Kofi Abraham, Baffour Kyei Mensah, and Mark Anim Yirenkyi as his mentors growing up. Now serving as a Naval Personnel with the Ghana Navy, his biggest motivation to reach the heights he has achieved came by following the leadership and discipline style of former President of Ghana His Excellency Ft. Lt Jerry John Rawlings and Former Libyan Leader Mohammed Gadhafi.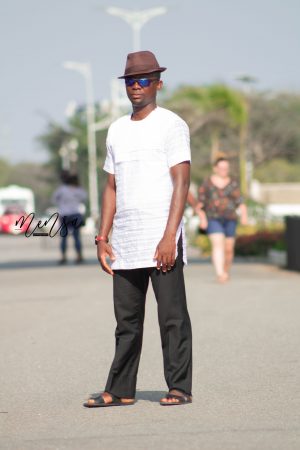 Career
His music career started at the very young age of 10. After having the opportunity to Minister at the children service, he created a singing group at church called New Generations. The group was in operation for some years until his father was transferred to Pastor another branch of the SDA Church. Throughout the Early stages of his career, Kwabena Donkor held positions as, Singing Band Master, Secretary for Sunyani NewTown SDA Church, Choir Leader Mim SDA Church, Singing Band Master Essam SDA Church, Lead Vocalist The Echoes Sunyani New Town SDA Church, Secretary for SDA Church Takoradi Central Choir and leader/lead vocalist for The Shepherds of SDA Church Takoradi Central. His transition from church to the mainstream media hasn't be easy either but by the Grace of God his has been able to stay strong and have a career spanning 10 years.
Discography
Kwabena Donkor has to his belt 2 studio albums. His first album (Menim Wo) which he released in the year 2016 with The Shepherds, propelled him into the limelight. His second studio album titled Kakyere No (Yesu) also has done well in the commercial market. He has singles which are making waves such of these singles include, Miracle God featuring Pastor Obinna Festus from Lagos, Nigeria, Your Grace featuring Enock Paintsil, Shine on Me featuring Jake on the beat, Thank you Lord, Alpha and Omega featuring Mr Jet, Yaweh featuring Blaq Mic, Adom ara kwa, Monwen, Menim wo, Si abotare, Tekyerema apem, Abode foforo, Aseda nnwom, Kakyere no and Wonderful love.
Awards and Nomination
Kwabena Donkor has had 3 award nominations so far in career. In 2019, he was nominated for Gospel song of the year and The Gospel Artiste of the year at the Western Music Awards, unfortunately he didn't win. This year, 2020, he was nominated for Gospel song of the year [Award Event has been held yet] at the Western Music Awards.
The gospel artiste is looking forward to release two more singles, (Too Late) and (Ensuro which features Edward Adu Sarpong) before the year ends. He is also working to release his third album early next year (January 2021).